A new contract with Houstons Coaches of Lockerbie was agreed by the SPT operations committee, which will see four return runs Monday to Saturday from Dumfries to Edinburgh and 10 return runs per day – including the four which start in Dumfries – between Biggar and Edinburgh, just two less than the existing contract.
SPT said reducing the number of journeys would space them out better. The services to be lost will be off-peak runs during the middle of the day. There will also be four returns on Sundays.
Gordon Dickson, SPT head of bus strategy and delivery, said: "All funding partners of the 101/102 service are delighted to have found a solution to hopefully satisfy the users of this service, subject to all the required approvals from partners."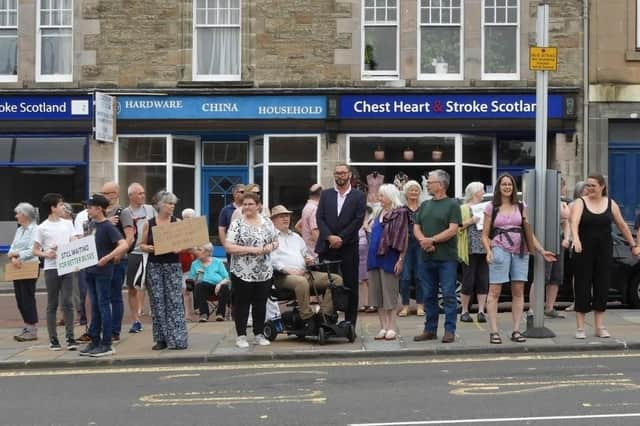 The new contract will run for three years from April 1, with the option of a two year extension.
Janet Moxley, one of the co-ordinators of the Stand Up for Our Buses campaign, said: "While it is regrettable that some off-peak runs between Biggar and Edinburgh will be lost, this is a lot better than what we were being faced with in August.
"It couldn't have happened without the support of the 101/2 bus community.
"We hope that the funding councils now realise the importance of this bus route to all of the communities it serves and that, when the contract is next due for renewal, passengers are not faced with the threat of the service being withdrawn again at short notice, as they were last August.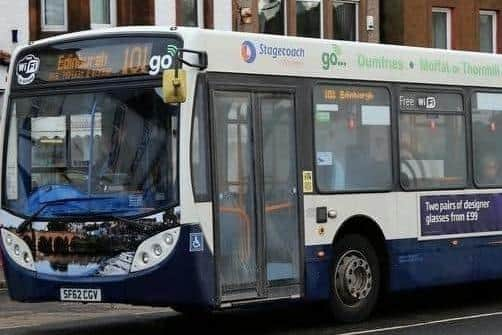 "Going forward, while appreciating that public finances are very stretched at present, we would like to see both councils and the Scottish Government deliver on their commitments to support public transport and provide funding which not just prevents cuts, but allows services to expand."
There was also good news for the Wanlockhead to Leadhills and Lanark service, which was also up for approval for a three year contract at the same meeting last Friday.
Stuarts Coaches of Carluke will operate the SPT subsidised service.