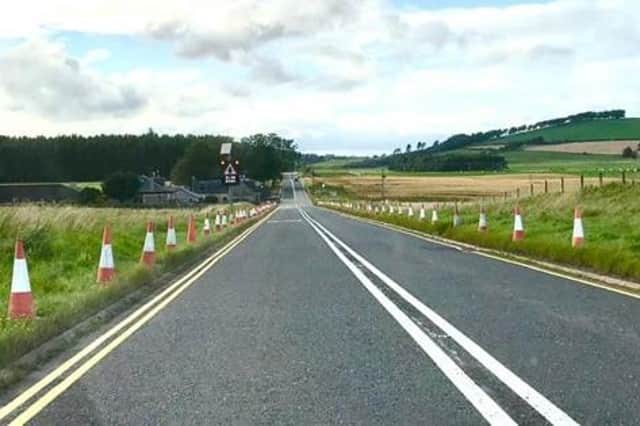 However, its popularity is proving a danger to those who use the A73 on a regular basis.
South Lanarkshire Council extended the car park from 48 to 110 spaces but it was full on a number of occasions over the Easter weekend.
And this caused yet more problems on a road which, in 2018, was ranked the 27th worst in Scotland – with a history of serious accidents at several of the junctions along its route between Hyndford Bridge and the A72 junction near Symington.
Another serious collision occurred on March 18 at the Sherifflatts Road Junction. Traffic was delayed by the partial obstruction of the road for nearly three hours.
There were also Incidents at or approaching the crossroads over the course of the following three weekends.
This prompted Quothquan and Thankerton Community Council to post a warning to residents on the community Facebook page on Monday.
Chairman Barry Knock said: "On occasions over the Easter weekend the expanded car park was full.
"An incident on Sunday afternoon saw the attendance of both Police Scotland and the Scottish Ambulance Service.
"As a result the owners of the Fallburns Toll House lost part of their fencing which separates their front garden from the A73. It is fortunate that neither they or any pedestrians were present.
"We would suggest that during periods of high visitor numbers, anybody using the A73 approaches the Thankerton Crossroads with extra care."
Issues on the road have been compounded by an increase in the temporary speed limit from 30mph to 50mph. The community council has asked the council to review that decision.
Gordon Mackay, the council's head of roads and transportation, said: "We will be extending the temporary speed limit through to the end of the summer and are discussing with Police Scotland whether the 50mph should be reduced.
"We are also reviewing the speed limit to form a decision on the limit that will be implemented permanently. As part of this, we'll undertake analysis of any injury accidents that have occurred."