When the Michelin Guide Great Britain and Ireland announced their ratings for 2022, Unalome by Graeme Cheevers earned a One Michelin Star rating, a mere eight months after opening on Kelvingrove Street. At the same time, Cail Bruich on Great Western Road retained its one star rating while Ka Pao, Ox and Finch and Celentano's earned Bib Gourmand distinctions for great food at a great price.
That's the state of play as chefs await the announcement of 2023's guide on Monday 27 March. While there are plenty of excellent restaurants in Glasgow that are consistently overlooked by Michelin inspectors, it remains the guide that retains authority when it comes to fine dining and increasingly has a role in identifying emerging talent in the kitchen.
So what does it take to get a Michelin star?
Graeme Cheevers worked for Geoffrey Smeddle at The Peat Inn before moving on to Martin Wishart at Loch Lomond, becoming head chef and retaining the restaurant's star.
He took over as head chef at the Isle of Eriska hotel in 2018, and was awarded a star in the Michelin Guide 2020.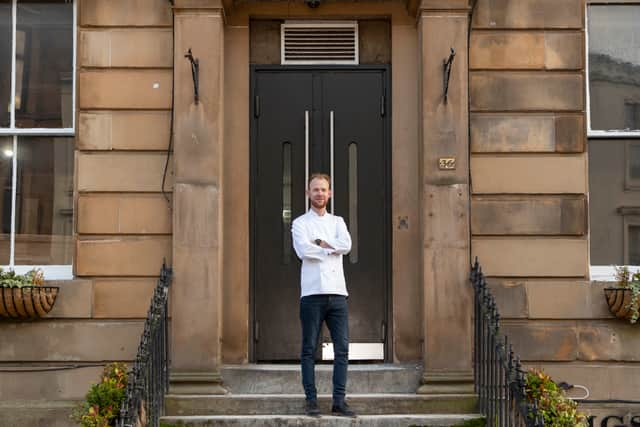 Unalome by Graeme Cheevers
Unalome is Graeme's first restaurant with his name above the door.
When it opened he told me: "There is nowhere else I would rather launch my own restaurant than in my home city of Glasgow. It is scary going solo, but I feel like I'm now at a point in my career where I'm ready and I have the confidence and experience to take it forward and make it a success.
"Unalome will be a dining experience unlike anything else you'll find in the city. But, it will also be accessible and relaxed so that everyone can come and enjoy it. I don't want it to be an occasion restaurant – I want people to visit again and again and experience something slightly different every time."
Last year's entry to The Michelin Guide says: "His name will be familiar to most foodies as he's left his mark on a number of kitchens around Scotland and in Unalome, his first solo venture, Graeme Cheevers has created a restaurant for all occasions. Bold, sophisticated dishes display his classical leanings, as he uses his considerable culinary skills to pay respect to the finest of Scottish produce."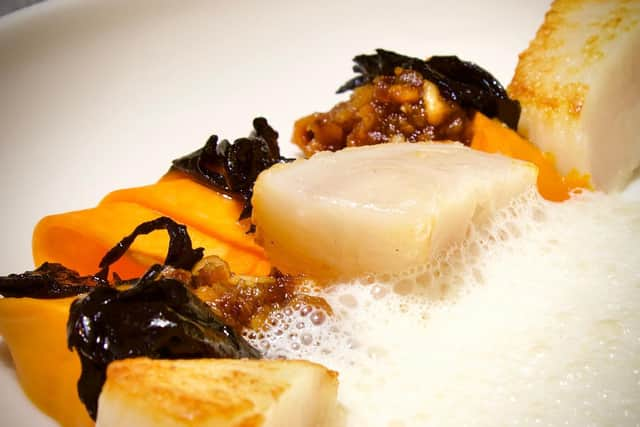 Graeme's first kitchen experience was in his local golf club, helping out while his dad was on the course: "I got the bug for hospitality and cooking. By the age of 20 I then realised if I was goint to do a job in hospitality, I wanted to be the best, to perform at that level".
This led him to his progression working in Michelin rated restaurants and gaining experience abroad.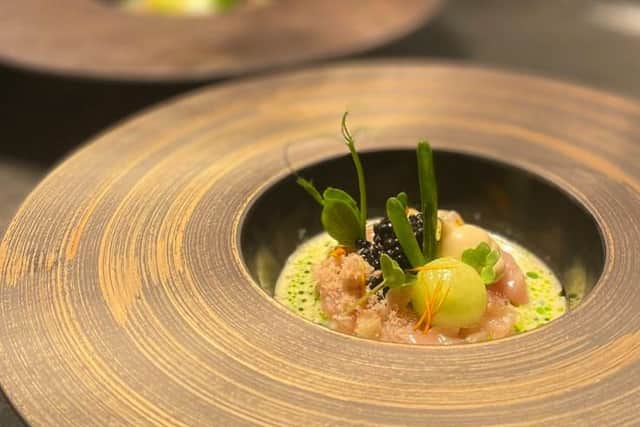 "To get a Michelin star I've always believe you need to cook great food, have good service and everything you put on a plate has to be there for a purpose. Travel the world, learn from other chefs but also create things yourself and have your own identity and ideas, your own dishes to showcase what you do."
Watch our interview with Graeme above or click here.