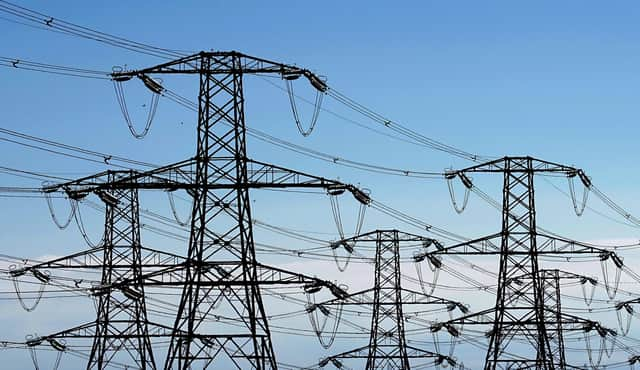 Many people in Scotland awoke to strong winds, debris and no power in their homes as Storm Otto hit early this morning.Scottish and Southern Electricity Networks (SSEN) have confirmed around 40,000 properties lost power in areas of the north of Scotland.
In an update, SSEN confirmed the damage saying: "From around 4am this morning, sustained storm-force winds moved across the north of Scotland, tracking further south than was forecast. The main areas impacted are Aberdeenshire, Moray and Inverness-shire with higher than predicted wind gusts of 85mph in some inland areas."
SSEN reported they experienced a significant number of faults on its high voltage network as a result of fallen trees, branches and windblown debris. But confirmed they were on the case and said that as of 11am this morning, electricity supplies have been successfully restored to over 10,000 properties, with 30,000 properties still off supply at that time.
Storm Otto battered Scotland with winds reaching up to 75mph. The Met Office issued a yellow weather warning for the storm saying that it would bring "a spell of very strong winds across Scotland". The Met Office weather warning is still in place for the whole of Scotland until 3pm on February, 17.
Mark Rough, operations director at SSEN Distribution, said: "Following the significant and continued impact of Storm Otto on our electricity distribution network in the north of Scotland, our engineers have been out since first light this morning to restore power to our customers.
"Despite the widespread nature of the storm, coupled with ongoing adverse weather conditions and challenges with access, our teams have made good progress restoring power to homes impacted. With wind speeds expected to subside from around midday, we expect to make significant progress throughout the course of today.
"However, due to the extent of damage, some customers are likely to remain off supply for over 48 hours. We're working closely with our resilience partners to support local efforts as our teams work to reconnect supplies across our network area.
"I'd like to reassure our customers we're doing everything we can to restore power as quickly as possible. I'd encourage anyone who may need additional support to contact our dedicated teams on the power cut helpline, 105."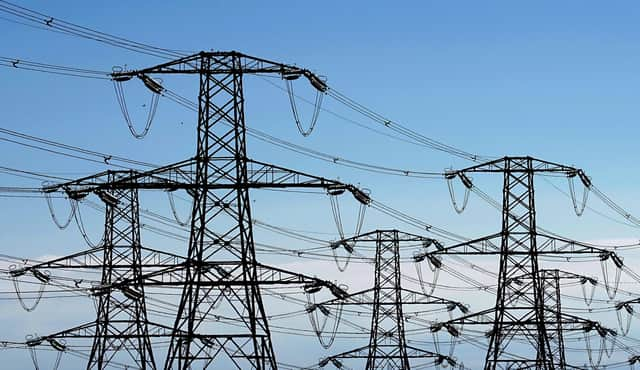 The company has said they are continuing to monitor the storm and have contacted over 130,000 customers, most of whom are in the highest categories of vulnerability to check on their welfare and offer support.
SSEN said that it expects its teams to make 'significant progress in restoring power to customers today'. However, they have warned that due to the widespread extent of the damage, continued adverse weather conditions and challenges accessing faults due to fallen trees and road closures, full restoration of customers will extend into the weekend, with some customers in rural areas to be off supply for more than 48 hours.
More information can be found on the SSEN website where they will post updates on the ongoing situation.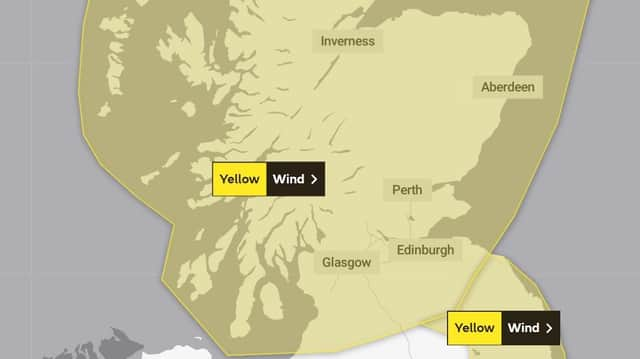 What to do if you have lost power
SSEN are urging people not to approach any damaged equipment and instead, to report it by calling 105 or via their Power Track App and engineers will investigate as soon as possible.
Customers are also being encouraged to be prepared for the possibility of ongoing disruption to supplies by:
Saving the emergency power cut number – 105 – to your phone to use if your power goes off, or if you see any damage to the electricity network
Downloading SSEN's Power Track app to give you details of power cuts and restoration times. You can also report power cuts and network damage through the Power Track app