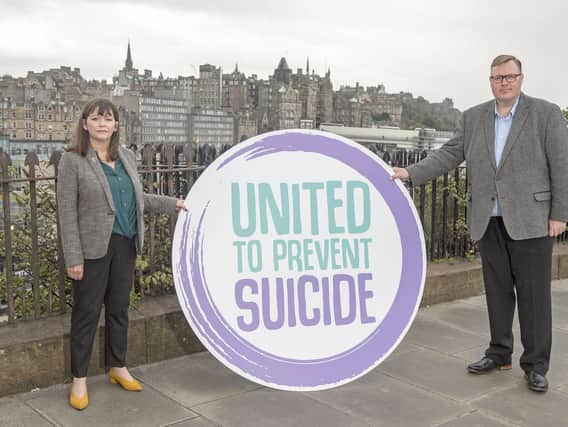 Informed by thousands of people across Scotland and co-produced with people of lived experience, United to Prevent Suicide, a new campaign launched by Scotland's National Suicide Prevention Leadership Group (NSPLG), aims to build confidence to talk about suicide and invites people to pledge their support to the national movement for change.
It comes as a new YouGov poll revealed that nearly a third (31%) of people in Scotland wouldn't know how to help if someone they knew was having suicidal thoughts, and over a third (36%) have never spoken about suicide with anyone.
While people in Scotland are most confident talking to their friends about suicide (51%), over a third of (39%) would not feel confident talking about suicide with their family, and when it comes to the workplace, over half of workers (54%) would not feel confident broaching the subject with colleagues.
With sobering figures revealing that in Scotland on average two people die every day by suicide and at any one time around 1 in 20 people are contemplating suicide, the campaign comes at a time when the impact of the pandemic on mental health remains high on the national agenda.
Chair of Scotland's National Suicide Prevention Leadership Group, Rose Fitzpatrick, said: "Many of us have been affected by suicide in some way, so it has never been more important to be able to talk about suicide. Giving each one of us the confidence to ask or tell a member of our family, a friend or colleague about suicide really will make a difference.
"I am excited to launch United to Prevent Suicide because it is a way to bring people together so that we have the confidence to talk about suicide and to save lives."