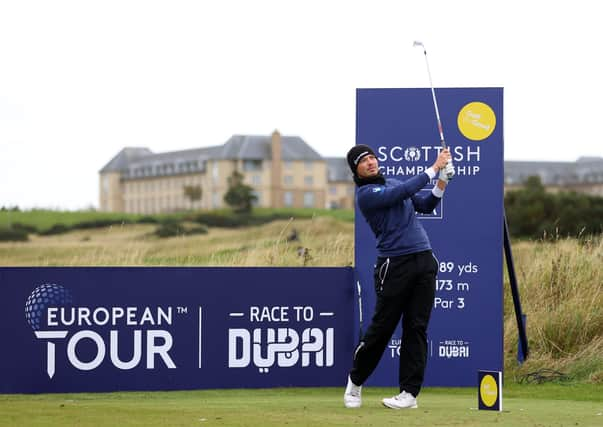 The 24-year-old carded a four-round 11-under par total of 277, bookended by opening and closing rounds of 67. That earned him a tie for 16th spot, and a cheque for €11,588.
It also meant he finished as the top Scot for the second time in his last three starts on the European Tour, following his joint 14th finish at the Irish Open last month.
Ferguson believes his growing confidence of late stems from that performance.
He also gave a good account of himself in between when tying for 30th in the Scottish Open.
He has now recorded five top-30 finishes in eight events on the main tour after being among the Challenge Tour players to enjoy some welcome opportunities on the circuit.
"Getting the first result (in Ireland) is what has gone right over the last few weeks," he told the Scotsman.
"I knew I could play and I've done it before, so that wasn't really in question. It was just breaking down the barrier of doing it once, getting some confidence and starting to feel a bit more comfortable playing with good players.
"I played with Sam [Horsfield] today, who has won twice.
"I'm meeting these people and thinking I feel more comfortable in their surroundings. I have lots of pals like Bob (Macintyre) and Connor (Syme) who seem to be doing it every week, so it's nice to join in that party a little bit."
Ferguson was on the back foot in the final round after running up a double-bogey six at the fourth before making an eagle and and six birdies in the remaining 14 holes.
"It was a good birdie on the last," he said of finishing with a four.
"I've not played the last hole great in the last few tournaments, so I took three-wood off the last tee and just tried to get it in position, get it in position again, and almost play it the smart way rather than trying to overpower it and make a mistake.
"I was quite happy that things I worked on with my coach, Gregor Monks, at home paid off.
"Knowing that it wasn't great with the driver today, I thought 'get it in position and change things up'.
"It's hard to do in the head when you're in the heat of battle, so I did that and it paid off with a birdie."