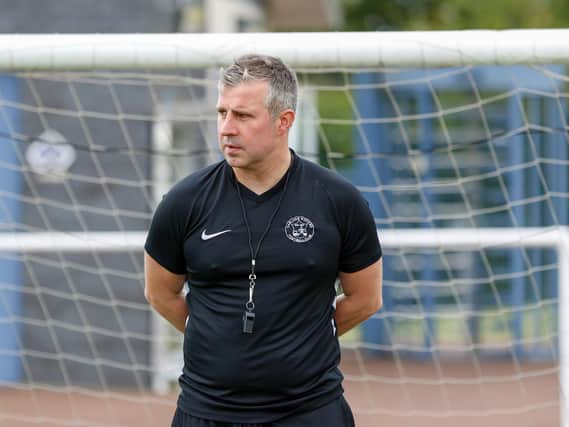 Fears over football resuming under coronavirus restrictions have led to several clubs including Auchinleck Talbot and Pollok pulling out of the new-look competition amid concerns they couldn't cope without fans' gate receipts or players not being able to use changing and washing facilities at stadia.
Talbot secretary Henry Dumigan said such issues would have "severe implications for the health and wellbeing of both the club and players".
But boss Wilson and his troops are forging on regardless and will host Renfrew in their Conference A opener this Saturday, the start of what is an unusual campaign as, in addition to no fans being allowed in for the foreseeable future, there is also no promotion or relegation.
Wilson said: "There was no chance of us withdrawing from the league. We are probably one of the teams it's worked out well for. We're rebuilding from scratch from the dressing rooms to the clubhouse to the team.