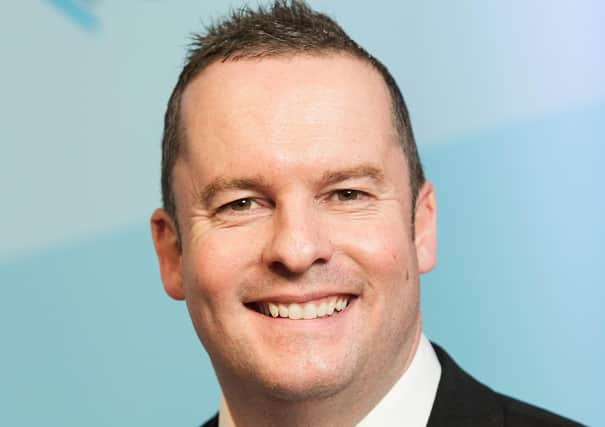 The Conservative co-leader of East Dunbartonshire Council backtracked last night after saying he wouldn't consider taking a coronavirus vaccine for at least three or four years because of possible side effects.
Councillor Andrew Polson posted the comments on social media, days before Britain's medicines regulator the MHRA said the first jab by Pfizer/BioNTech is safe to be rolled out.
Councillor Polson, who has been selected to stand for the Tories in the Strathkelvin and Bearsden ward at next year's Scottish Parliament elections, posted his comments in a Facebook thread of November 25.
The comments are still there today (Friday, December 4).
He posted: "I wouldn't consider taking it (the vaccine) until I see the side effects over 3 or 4 years (they normally allow 5-10 years to see how they pan out)."
His comments were in response to others on the thread discussing the vaccine and the easing of restrictions over Christmas.
He also posted: "Given I think I actually had Covid in Feb after a visit to China and also that I don't like pumping anything I don't need into my body, do you think someone very healthy like me needs it? And if so, why, given I don't take or need the flu vaccine."
The Herald contacted Councillor Polson yesterday for his response after concern was expressed to us over his comments.
He responded last night it was "disappointing" as the comments had come from a personal Facebook conversation on a number of issues.
He said: "The approval of the Pfizer/BioNTech vaccine is fantastic news and is a real example of Great British success. We should all be united in our thanks to those responsible for this breakthrough which will bring tremendous hope not just for the people of Scotland but indeed the world.
"Before Tuesday's announcement I like many of my constituents, naturally had questions but I have been thoroughly convinced that there has been a rigorous assessment of the data in the shortest time possible without compromising in any way the thoroughness of the review.
"We have some of the best scientists and medical people in our country, we've got the best medical regulator and the use of vaccine in the UK is ongoing for several decades now.
"I am confident that the vaccine approved meets the expected high standards of safety, quality and effectiveness and would not be authorised for supply in the UK unless the expected standards of safety, quality and efficacy were met."
Scottish health secretary Jeanne Freeman said about 65,500 doses of the vaccine should arrive in Scotland by Tuesday, December 8.
The first vaccines are expected to be given in Scotland to vaccinators, followed by health and social care workers. Care home residents should be able to receive the jab from December 14.