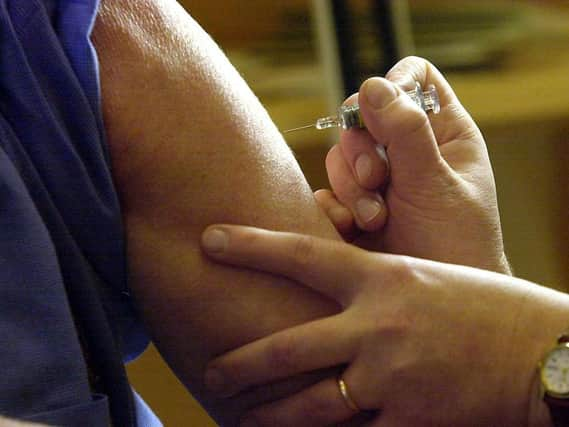 On Monday (February 22) bosses at NHS Lanarkshire stated that the final delivery of the Pfizer-BioNTech jab was now underway in the two-phase process that began in mid-December and involves more than 3,000 care home residents in total.
NHS Lanarkshire was also the first health board in Scotland to see care home residents vaccinated.
Trudi Marshall, Health & Social Care North Lanarkshire nurse director, who is managing the care home vaccination programme across the whole of Lanarkshire, said: "Care home residents are among our most vulnerable residents.
"So I know it will be greatly reassuring to residents and their loved ones that we are now administering the vaccine's second dose.
"Health and social care staff continue to work closely with care home staff every step of the way to keep residents as safe as possible.
"The co-operation between our staff and care home staff has been exceptional; it is the perfect example of team work designed to protect our older people from this terrible pandemic.
"This second dose for our most vulnerable residents is another important step to further protecting them.
"The public vaccination programme is also making good progress.
"As part of the vaccination programme planning process it was acknowledged that there will have been residents who were not eligible to receive the vaccine at the planned time for a number of reasons such as not being 28 days post Covid infection or being unwell on the day of vaccination.
"As a result, further visits to care homes have taken place to ensure all eligible residents receive the first dose of their vaccine - and this is continuing where necessary.
"This work is important to provide an extra layer of protection for residents, staff and their loved ones."
Last week, the health board announced that the next age group to be vaccinated in its mass vaccination hubs would be those aged 65 and over.
Those who require more information should contact the national helpline on 0800 030 8013 in the first instance.