Scotland has been the home and birth place of some very successful people including businessman Sir Tom Hunter and football legend Kenny Dalgish.
It has also raised some A-list actors including Gerard Butler, who starred in the 2022 film Last Seen Alive, and James McAvoy, who played a character with 23 alter egos in the 2016 film Split.
Sir Ian Wood tops the list of the richest people in Scotland with an astonishing £1.819 billion net worth, whilst Paisley-born singer Paolo Nutini sits at the bottom with a whopping £7.5 million.
Jim McColl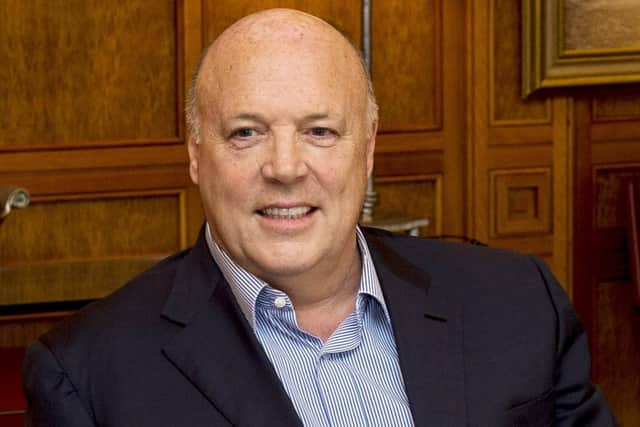 James McColl was born in Carmunnock, a small village outside of East Kilbride, in 1951. He attended Rutherglen Academy before leaving education at 16 to take up an engineering apprenticeship.
He is now best known as the Chairman and Chief Executive Officer of Clyde Blowers - a Scottish industrial investment company which owns several engineering companies.
Jim and his wife Shona now live in Monaco, but also have a home just outside of Glasgow.
In the 2022 Sunday Times Rich List, Jim McColl is said to be worth £996 million - which is just £4 million less than 2021. He sits at 178th place on the list.
Sir Tom Hunter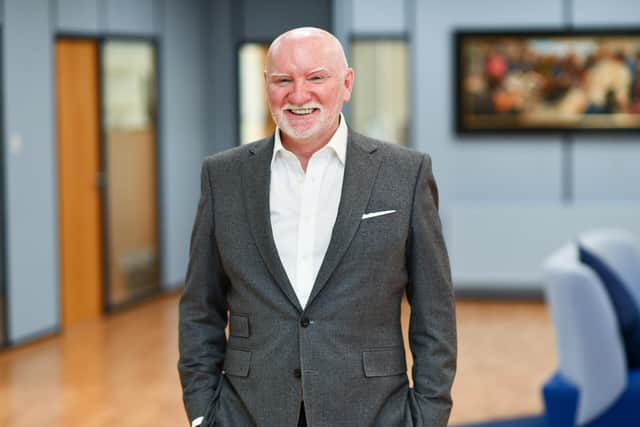 Thomas Hunter was born in New Cumnock, Ayrshire, in 1961. He later graduated from the University of Strathclyde.
Tom started out by selling trainers from a van and by 1984, he had created one of Europe's largest independent sports retailers, Sports Division.
In November 1995, Tom and his business partner purchased larger rival Olympus Sports, and merged them into the Sports Division brand.
David Whelan's JJB Sports later offered to buy Sports Division, and in 1998, Tom earnt himself £252 million from the sale.
In 2001, Hunter became a founding partner of West Coast Capital, the private equity arm of the Hunter Family.
In the 2022 Sunday Times Rich List, Sir Tom Hunter is said to be worth £700 million - which is £29 million less than 2021. He sits at 230th place on the list.
Gerard Butler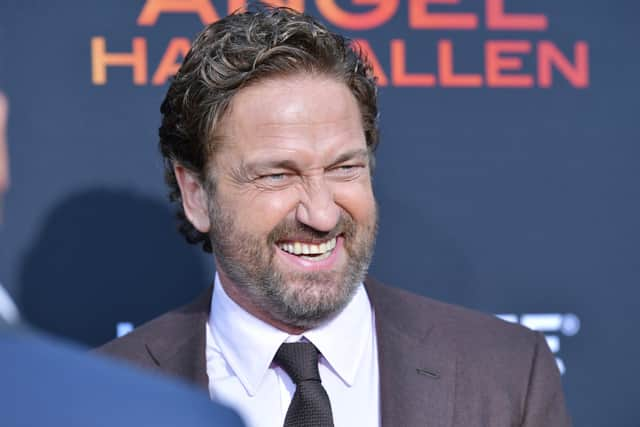 Gerard Butler was born in Paisley, Renfrewshire, in 1969. He was head boy at St Mirin's & St Margaret's High School and studied at the University of Glasgow School of Law.
He broke into acting in the late 1990's with a number of small film roles, including in Mrs Brown (1997), Tomorrow Never Dies (1997), and Tale of the Mummy (1998).
In 2006, Butler gained worldwide recognition for his portrayal of King Leonidas in Zack Snyder's fantasy war film 300.
Butler starred as Secret Service agent Mike Banning in the 2013 film Olympus Has Fallen. He later reprised his role as Mike in London Has Fallen (2016) and Angel Has Fallen (2019).
His most recent appearance was as main character Will Spann in mystery film Last Seen Alive.
This year, Gerard's voice will appear in the upcoming animated television series Ark: The Animated.
James McAvoy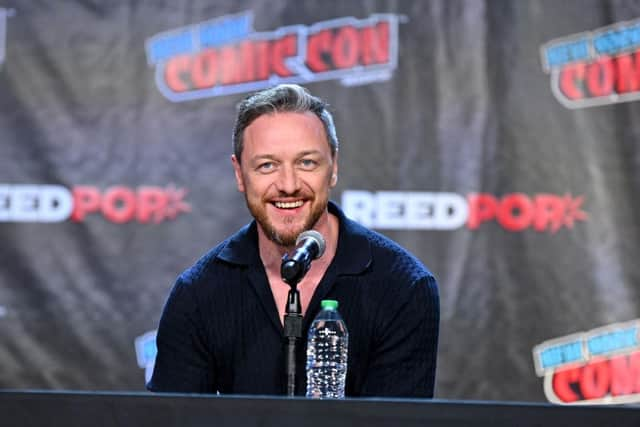 James McAvoy was born in Glasgow in 1979. He attended the Catholic St Thomas Aquinas Secondary School in the Jordanhill area of the city.
He made his acting debut as a teen in 1995 film The Near Room, but is most famous for playing Mr Tunmus in 2005's The Chronicles of Narnia: The Lion, the Witch and the Wardrobe.
James also played Conor Ludlow in film series The Disappearance of Eleanor Rigby, which included Him (2013) Her (2013), and Them (2014).
He has most recently appeared in television series His Dark Materials. James portrayed Lord Asriel in nine episodes of the fantasy series, between 2019 and 2022.
Billy Connolly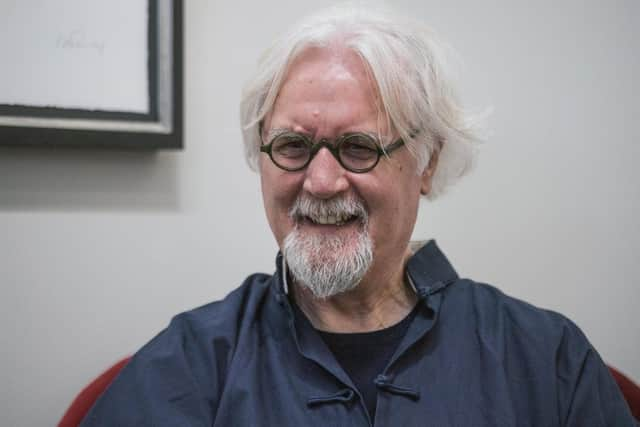 William Connolly, known professionally as Billy, was born in Glasgow in 1942. He grew up in Anderston during World War 2.
He made his theatrical debut in 1972 at the Cottage Theatre in Cumbernauld, with a revue titled Connolly's Glasgow Flourish. However, he remained relatively unknown until 1990.
In 1990, he was featured in the HBO's Whoopi Goldberg. Soon after, he succeeded Howard Hesseman as the star Head of the Class for its final season.
In 1991, HBO released Billy Connolly: Pale Blue Scottish Person, a standup performance recorded at the Wilshire Ebell Theatre in Los Angeles, California.
He has since appeared in The Debt Collector (1999), Beautiful Joe (2000), Garfield 2 (2006), What We Did on Our Holiday (2014), The Hobbit: The Battle of Five Armies (2014) and much more.
Billy was also the voice of McSquizzy in Open Season (2006) and Open Season 2 (2008).
As of 2021, he and his wife - Pamela Stephenson - live in Florida, USA. He has not featured in a film since 2016, when he played Chandler in Wild Oats.
Lewis Capaldi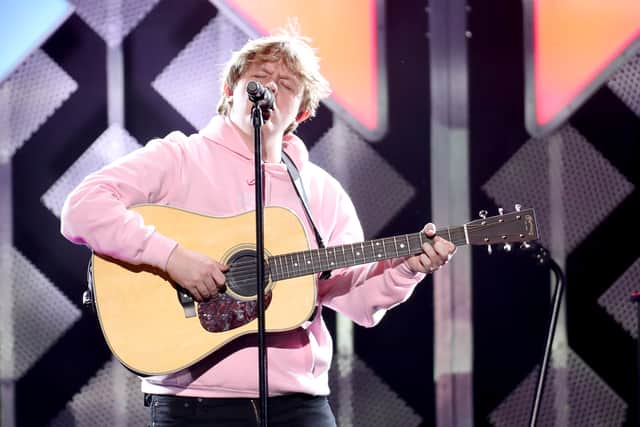 Lewis Capaldi was born in Glasgow in 1996, and he began playing guitar when he was just nine-years-old.
Manager Ryan Walter discovered Lewis, when he was 18-years-old, after hearing an iPhone recording that was recorded in his bedroom and uploaded to SoundCloud.
He rose to fame in 2017 when he released his debut single Bruises, which was part of his 2019 album Divinely Uninspired to a Hellish Extent.
Lewis' best known song is Someone You Loved which was released in 2019. The song has won six awards and is officially the "most streamed song of all time in the UK".
He released Forget Me in September 2022, which became his first song to debut at the top of the UK Singles Chart.
The track is the lead single for Lewis' second album, Broken by Desire to Be Heavenly Sent, which is due to be released on May 19, 2023.
Last year, Lewis released a line of frozen pizzas called Big Sexy Pizza was also released that month.
Kenny Dalglish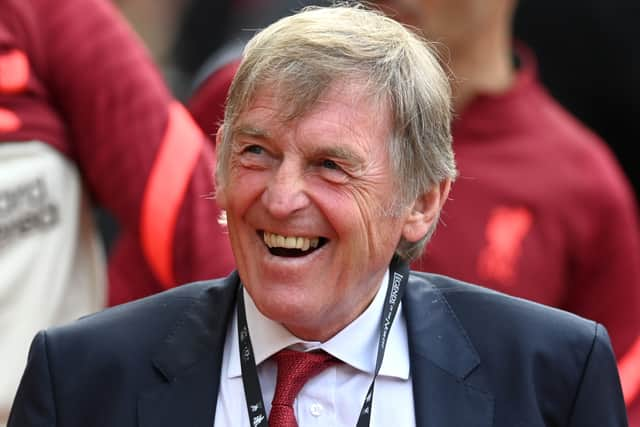 Kenneth Dalglish was born in Glasgow in 1951. After training through Cumbernauld and Celtic football youth academies, Kenny signed for Celtic in 1967.
He remained at the Scottish club till 1977 when he moved to Liverpool for a record fee of £440,000 (£2,908,000 today).
During his career as a forward, he made 204 appearances for Celtic and 355 for Liverpool.
Kenny also played for the Scotland national team, where he earned a record 102 full caps and scored a joint-record 30 goals.
He later began a management career after becoming a player-manager at Liverpool in 1985. He stopped playing for Liverpool in 1990, and resigned as manager in February 1991.
Kenny later managed Blackburn Rovers (1991-1995), Newcastle United (1997-1998), before returning to Liverpool in 2011 for one year.
Anfield's Centenary Stand was renamed after Kenny in May 2017. According to The Richest, Kenny Dalgish is worth £8 million.