Former England and Arsenal footballer Alex Scott is reportedly lined up to be the next host of Football Focus, replacing Dan Walker when he leaves at the end of the season.
Scott will be the first woman to host the show - which has been on air since 1971 - according to the Sun.
She retired from football in 2017, but has since had punditry roles with both Sky Sports and the BBC, alongside performing on BBC One's hit dancing show, Strictly Come Dancing.
A source told the Sun: "After her stint on Strictly in 2019, her popularity went through the roof."Not only is she a great broadcaster, her knowledge of the game is outstanding.
"Alex is going to be a huge asset to the Football Focus team.
"Everyone is so excited to have her on board."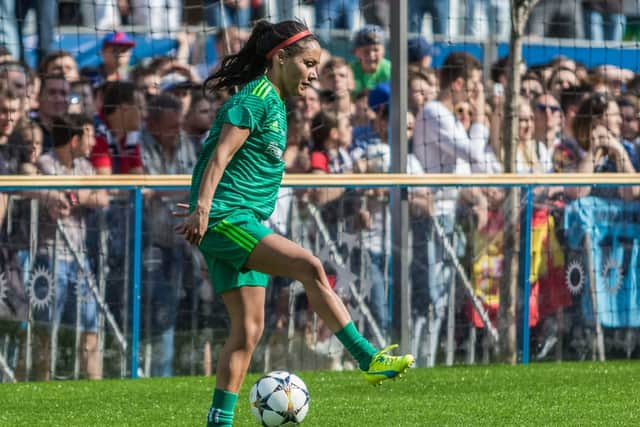 Dan Walker announced in a video posted on Twitter last week that this would be his last season hosting Football Focus, after 12 years on the show.
Walker said he has "loved every single second of it" but that "after 12 years it's time for someone else to take the reins."
He said "I am so proud of the job we've done, the changes we've made and issues we've looked at while the football landscape changed immeasurably."
"I'd like to say thank you to the amazing team at Focus who put so much into the show each week and thank you to the audience for tuning in every Saturday, added Walker.
However, the presenter said he will still be on BBC Breakfast, as well as a show centred around the Olympics this summer and "one of two other exciting opportunities" which he will let people know about "further down the road."
The BBC have yet to comment on the new host of Football Focus, with a spokesman telling the Sun that "an announcement on the new presenter will be made in due course."