Cost of living: 8 money changes to be aware of in August 2023 including Ofgem price cap and alcohol price hike
There are plenty of money changes coming in August - here are the key shake-ups to be aware of including the Ofgem price cap announcement, Universal Credit migration and booze price hike.
Watch more of our videos on Shots! 
and live on Freeview channel 276
Visit Shots! now
August is very nearly upon us - bringing with it plenty of financial shake-ups that could affect your wallet. Key dates include the latest interest rates and Ofgem energy price cap announcements.
There are also changes to benefits to mark down in your diary, such as the Universal Credit migration, as well as a price hack on booze in stores. Here are eight important money changes to be aware of in August 2023.
Universal Credit migration - August (no set date)
Most people claiming older legacy benefits such as Working Tax Credits will be moved to Universal Credit in August. The shake-up affects the following benefits:
Working Tax Credit
Child Tax Credit
Income-based Jobseeker's Allowance (JSA)
Income Support
Income-related Employment and Support Allowance (ESA)
Housing Benefit
You'll receive a "migration notice" in the post when it's your turn to switch benefits. You'll also be given a three month deadline to start claiming Universal Credit.
TheDepartment for Work and Pensions (DWP)said it wanted the majority of claimants moved over by December 2024. If you claim income-related ESA and do not get Tax Credits, you will be transferred across to Universal Credit by 2028.
The DWP will make contact with people in West Scotland, Derbyshire, West Yorkshire, Staffordshire and South London in August.
PIP changes - August (no set date)
Changes are also underway for people who claim Personal Independence Payment (PIP) from August. It will see the DWP launching a new "light touch" review for people claiming the benefit.
PIP is designed to help working age adults living with a disability, illness or mental health condition. You could get between £26.90 and £172.75 per week if you make a successful claim.
Claims for PIP usually last between nine months and 10 years before you have to renew. Those with shorter-term PIP awards usually have to fill out a gruelling 16-page form.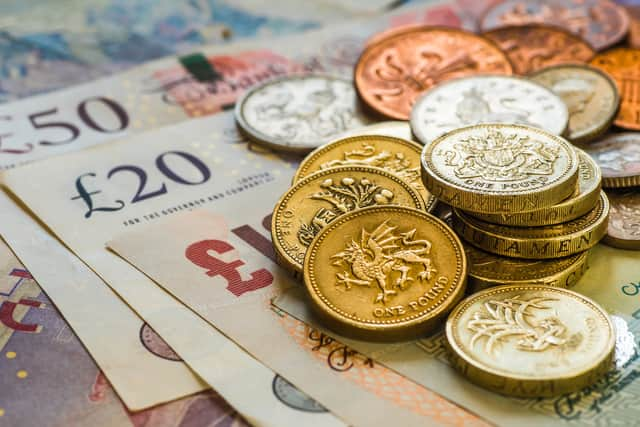 But thousands of those with ten-year awards will soon only have to fill out a shorter six page form. In most cases, an assessment with a healthcare professional shouldn't be needed either, making it easier to claim PIP if you're eligible.
As well as people with ten-year claims, most people above state pension age and claiming review will be moved to "light touch" review forms, too.
Costa Coffee loyalty scheme shake-up - August 1
One for the Costa fans - the coffee chain is changing its loyalty scheme from August 1 by increasing the number of beans you need to claim a free drink. Customers who use the Costa Coffee app currently get one bean for every drink purchased - if you use a resuable cup, you'll get two beans.
Once customers have collected eight beans they'll bag themselves a free drink. But from August 1, the amount of beans you need to collect will rise to ten - meaning you'll need to buy two extra drinks (or one extra with a resusable cup) to claim your freebie.
Booze price hike - August 1
The price of some alcohol will become more expensive from August 1 as duty rates increase by 10.1 per cent. A new system will be introduced at the same time which will see alcoholic drinks taxed according to their strength.
The Wine & Spirits Trade Association (WSTA) said the price of a bottle of wine with an alcohol by volume will increase by 44p as a result, while a bottle of port will soar by £1.30. It's not all bad news though as a small number of drinks will actually decrease in price, such as a pre-mixed can of Gin & Tonic (14p less) and sparkling wine (7p off).
Thanks to the Brexit Pubs Guarantee, alcohol duty will also be slashed on drinks purchased in pubs under a new "Draught Relief" - 9.2 per cent for beer and cider and 23 per cent for wines and spirits.
Interest rates could increase again - August 3
The Bank of England is set to announce whether or not interest rates will be raised again on August 3. Last month (June 22 ) the central bank increased the base rate, which is what the Bank of England charges other banks and lenders, to 5 per cent.
The base rate influences the rates customers are charged when they borrow money. So if interest rates are higher, you'll pay more to borrow on products such as variable rate mortgages.
On the other hand, savings rates should increase. Experts are currently predicting the Bank of England will raise the base rate to 5.25 per cent or 5.5 per cent on August 3.
ONS releases latest inflation rate - August 16
On August 16, the Office for National Statistics (ONS) will release the inflation rate for the 12 months to July 2023. High inflation means prices rise more sharply and you're getting less for your money than you did previously.
Consumer Price Index (CPI), the figures used to explain how much the price of goods and services have increased, fell by more than expected to 7.9 per cent in the 12 months to June after spending two months stuck at 8.7 per cent. At its worst, inflation hit 11.1 per cent in October 2022 - a 41-year high.
Ofgem price cap - August 25
Energy regulator Ofgem is set to update its price cap on August 2, which will impact energy prices from October 1 to December 31. Currently, a typical household with average energy use pays £2,044 a year (if paying by direct debit) under the Ofgem price cap.
Experts at Cornwall Insight have predicted the price cap will fall to £1,860 in October. However, it's worth noting there us no total cap on how much you can pay for energy and you may end up paying more or less than this depending on how much energy you use.
If you're a prepayment energy customer, the price cap is £2,046 a year and for those who pay on receipt of bill, the price cap is £2,211.
Bank holiday benefits change - August 28
If you claim benefits and live in England or Wales, the upcoming bank holiday on Monday, August 27 could affect your payment date If you are due a payment on this date, it is likely you will receive your money the previous working day.
This would be Friday, August 25. While being paid early may seem like a positive thing, it does mean you'll have to make your money last longer as you'll have a longer wait until your next payment date.