Investigation launched into reports rotten meat has been sold for years in some UK supermarkets
According to an investigation by Farmers Weekly, the supplier's meat was used to make ready meals and other foods in major supermarkets.
Watch more of our videos on Shots!
and live on Freeview channel 276
Visit Shots! now
The Food Standards Agency (FSA) may be subject to tighter control by the government after fraudulent pork products were allegedly found at supermarket shelves. Therésè Coffey, the Department for Environment, Food and Rural Affairs (Defra) secretary, told the House of Commons on Thursday she would look at bringing the FSA under her department's control.
According to a Farmers Weekly investigation, one of the top food producers in the UK has been selling merchants mislabeled and occasionally rotten meat up until at least the end of 2020. The supplier's meat was reportedly used to make ready meals, quiches, sandwiches, and other foods sold in Tesco, Asda, Co-op, Morrisons, and Marks & Spencer.
This has prompted an investigation into the alleged supply chain fraud by the FSA, a non-ministerial agency overseen by the Department of Health and Social Care, which is responsible for public health in relation to food in England, Wales and Northern Ireland.
The Farmers Weekly investigation claimed tens of thousands of tonnes of foreign pork mislabelled as British had been finding its way into the supply chain each week. The supplier has been accused by former employees of regularly "washing" visibly bad hams in saltwater, and of mixing rotting pork with fresh product for further processing.
Goodwill, who has spoken with the Farmers Weekly team behind the investigation and read the reports, said: "The inspectors appear to have been misled by the company, which hid the suspect meat, sometimes in lorries or in other parts of the factory, during the time it took for the inspectors to have a cup of tea and put on their protective clothing on."
He said people involved could be sentenced to prison due to the severity of the matter. Asked if a parliamentary inquiry might be launched into the supplier, Goodwill said inquiries could take time but a "one-day evidence session … with people from the FSA" was a possibility.
He added however, any full-blown inquiry might wait until investigations are completed. He said: "We don't want to undermine the prosecution. But we (the House of Commons cross-party environment food and rural affairs select committee) will be discussing what course of action to take after the Easter recess."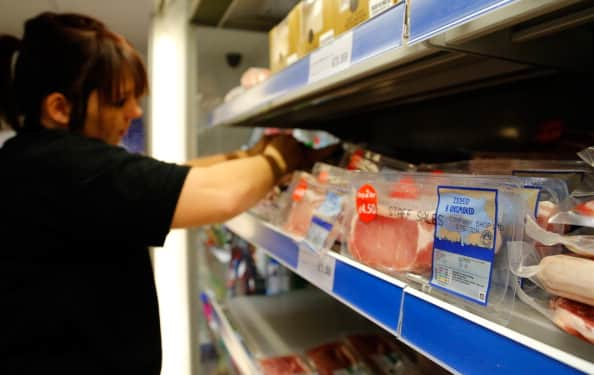 Defra's farm minister, Mark Spencer, said he had met the FSA and hoped it would deliver a criminal prosecution. He said: "We will be keeping a close eye on the investigation and we'll leave that with the Food Standards Agency to deliver a criminal prosecution."
On Wednesday, Darren Davies, the head of the FSA's national food crime unit (NFCU), said the agency was "carrying out a criminal investigation into how a supplier was allegedly providing products labelled as British when they were in fact sourced from elsewhere."