KSI and Logan Paul's Prime energy drinks: Shoppers spotted queuing outside Aldi stores from dawn
Shoppers queued from dawn to be among the first to get their hands on Prime energy drinks after they were restocked at Aldi.
Watch more of our videos on Shots! 
and live on Freeview channel 276
Visit Shots! now
Hundreds of customers were spotted queuing outside Aldi stores across the UK from the early hours on Tuesday (April 18) to get their hands on slashed-price Prime Hydration energy drinks. The drinks were restocked by the supermarket chain for £1.99 each following their debut last December which saw the drinks sold out within minutes.
Launched by social media influencers and Youtubers KSI and Logan Paul, Prime drinks come in six flavours, including a limited edition Orange and Mango. They went back on sale in Aldi as a Specialbuy, after it sparked chaotic scenes of shoppers scrambling to buy them four months ago.
Among those dying to get their hands on the viral beverage was grandmother Pam Ryan, who finally bagged four bottles after a whopping 12 failed attempts. The 59-year-old said she was 'delighted' after managing to purchase the drinks for her three grandchildren at the Ancoats store in Manchester.
She said: "I went in December when they had it and the queues were massive so unfortunately we didn't get any. But today we've been lucky and have been able to get one of each flavour.
"My grandkids are going to be absolutely delighted and just over the moon when I pick them up from school later. I've been to Asda at different times to try and get it but I never seem to get lucky enough. I've probably tried around a dozen times but I'm absolutely delighted now because it's obviously for the children."
Kaden Lucas, 18, woke up at 4.40am to re-stock his collection of the drink and successfully managed to get nine bottles from a store in West Surrey. He first headed to Asda at 5.30am this morning, bought three bottles and then went to Aldi where he got six bottles after queuing for an hour and a half.
Kaden said: "I queued with my mate and got there about an hour and a half before it opened. We were the first in the queue so the first to go straight in and there were about 20 people behind us.
"There's been many times where I've been to Asda when I've woken up early and attempted to go when it opens at 6am and they've not restocked it."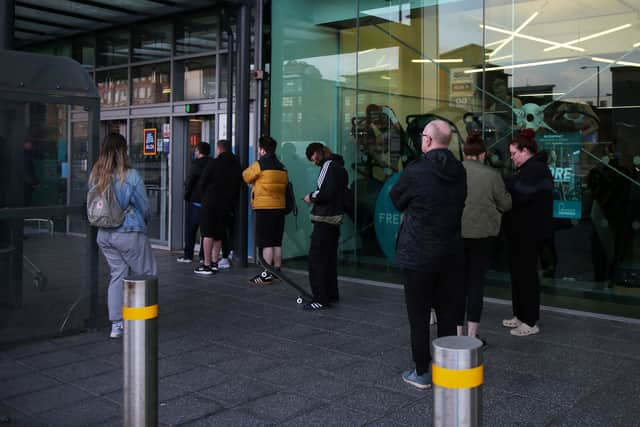 Kaden, of West Surrey, said: "I think the drinks are so popular because Logan Paul and KSI are popular on YouTube. I'll probably go and get more in the future to just re-stock my collection and make sure I have them."
The supermarket first stocked the energy drink in December last year and videos of people pushing and shoving each other to get the drink went viral on social media. Although several customers were queuing outside of the Ancoats branch in Manchester this morning, some branches had no queues at all.
But some social media users said they 'couldn't face' queuing up for the popular £1.99 beverage. One wrote: "I can't face it lol. I'll give it a miss but it would be better if it was a set number of bottles per customer, rather than one of each flavour."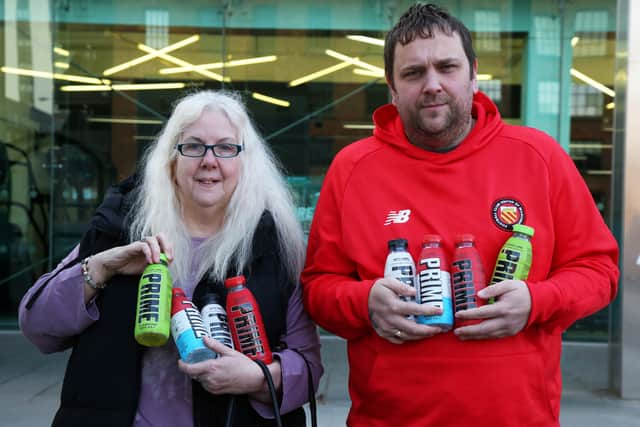 Aldi reassured customers that six flavours of the drink will be available in all stores nationwide but as it's part of their Specialbuy promotion, they said once the drinks are gone 'they're gone.'
The popular drink was initially only sold in Asda stores, but huge demand led to shortages, which fuelled massive resale prices online and in other stores. An off-licence in Wakefield, West Yorkshire went viral on TikTok for selling bottles of it at £25 a go - with customers travelling hundreds of miles to get their hands on it.