Martin Lewis on Pension Credit that gives you over £3,300 extra a year - Who is eligible and how to sign up
Martin Lewis outlined the importance of Pension Credit during the Tuesday (February 21) episode of The Martin Lewis Money Show Live on ITV.
Watch more of our videos on Shots! 
and live on Freeview channel 276
Visit Shots! now
A major takeaway from Tuesday's episode of The Martin Lewis Money Show Live is how the money-saving expert stressed the importance of Pension Credit. The benefit provides extra retirement income, yet one in three who qualify do not claim it.
It helps to support people over State Pension age on lower incomes and a beneficiary could receive over £3,300 extra. At a time when the UK's inflation rate is at a 40-year-high of 10.1% while energy and food bills soar, it could be life-saving.
Pension Credit is separated into two parts; Guarantee Credit and Savings Credit. Guarantee Credit tops up your weekly income from your pension to a guaranteed level of £182.60 if you're single or £278.70 if married or in a relationship.
Meanwhile, Savings Credit provides claimants with extra money if you have made some provision towards your retirement by saving. The extra income is up to £14.45 a week for singles and £16.20 for those who are married or in a civil partnership.
A number of other benefits stem from being a Pension Credit claimant. This can be from being able to obtain a TV licence free-of-charge.
However, the eligibility criteria for both benefits of Pension Credit can be complicated. Here is everything you need to know about how to apply and official eligibility criteria.
Pension Credit - Am I eligible for Guarantee Credit or Savings Credit?
In order to qualify for Guaranteed Credit, you simply need to be of State Pension age.  For Savings Credit you must have reached State Pension age before April 6, 2016.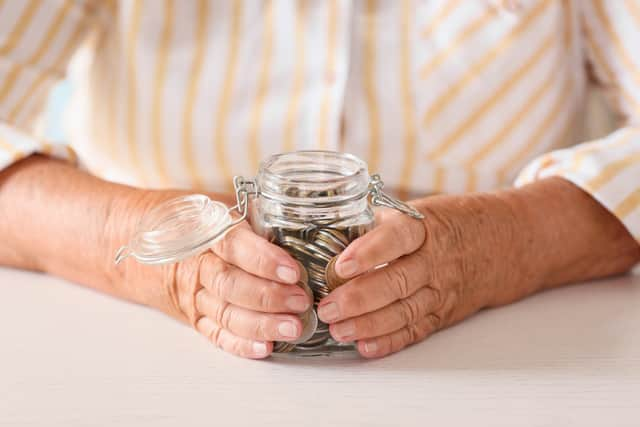 Note that the amount you receive will be subject to the savings and income you already have or are entitled to. You can claim Pension Credit regardless of whether you are still working or have retired.
How to apply for Pension Credit
If you feel that you (and/or your partner) are eligible for Pension Credit, you can apply for up to four months before your State Pension Age or for when you wish to receive it. Experts advise that the quickest way to sort it out is to contact the Pension Credit claim line via telephone at 0800 99 1234 - the call handler will fill out the application form for you.
You will need to supply the following information:
Bank account details
National Insurance number
Evidence of income and your savings or investments
Note that your claim could be affected by the pension pots that you have, as anything taken out or anything left in will be taken into account when your income is assessed. For further information and advice visit pensions-and-retirement/state-pension/pension-credit">the Money Helper website.