Netflix password sharing UK: streaming giant could crack down on sharing of passwords this month
Streaming giant Netflix will aim to stop users sharing passwords in the coming months
Watch more of our videos on Shots! 
and live on Freeview channel 276
Visit Shots! now
Netflix's unpopular password policy is said to be introduced imminently according to new reports. It's been said that the policy that will stop users sharing passwords will come into effect this month.
The Telegraph reported that the US company is poised to tell rule-breaking customers they must move to new "paid sharing accounts" or face penalties. The streaming giant has been working on implementing the policy for a number of months but have faced a backlash  and a number of delays.
Sources told the Financial Times that the streaming giant has held talks with a UK telecoms groups carrying the service before it sends warnings to subscribers over password sharing.
The Digital i managing director, Matt Ross, said: "There may initially be a bit of knee jerk reaction from some subscribers. We have seen a drop in viewing per account in Spain where Netflix has already started to crackdown on password sharing. The question is what the overall impact will be on subscriber numbers in the long term."
So, how will Netflix stop people sharing passwords? Here's everything you need to know.
When will Netflix stop letting people share passwords?
Netflix password sharing is expected to stop this year with some saying it could come as soon as this month, though no official date has been revealed at the time of publishing.
How Netflix will stop people sharing passwords
Users are expected to be asked to set a primary location and Netflix will use their Wi-Fi address to determine whether, or not, the account is being accessed from another property.
If the account is being used by other users at different properties, customers will be charged an additional monthly fee on top of their subscription package for every household. The Telegraph reported that the procedure has already been put into place for users in Canada where the equivalent of £4.75 was charged per month per person.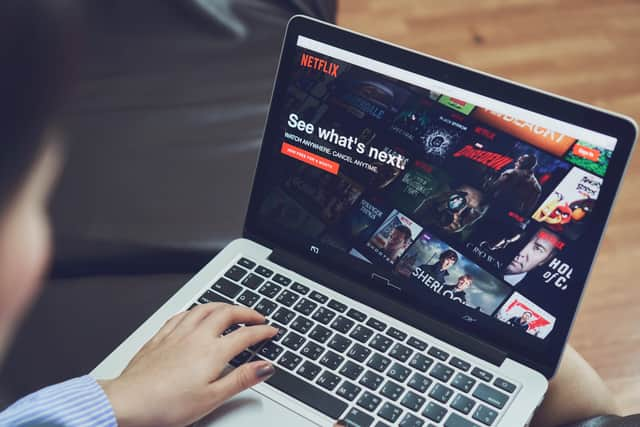 How to sign up for Netflix
You can sign up for a subscription which starts at £6.99 per month on the Netflix sign up page. Upon signing up you will get your choice between three monthly plans. They are the following:
Basic Plan - £6.99 - 480p resolution
Standard Plan - £10.99 - 1080p resolution
Premium Plan - £15.99 - 4K+HDR resolution
DISCLAIMER: This article contains affiliate links. We may earn a small commission on items purchased through this article, but that does not affect our editorial judgement.