Nicola Sturgeon resigns: Who is the First Minister of Scotland, life, career and politics
As Nicola Sturgeon announced her resignation on Wednesday, we take a look at the life and career of Scotland's longest serving First Minister.
Watch more of our videos on Shots! 
and live on Freeview channel 276
Visit Shots! now
Leader of the SNP and First Minister of Scotland, Nicola Sturgeon, announced her resignation at a press conference at Bute House in Edinburgh today, bringing an eight year reign to an end. The Scottish politician was propelled into the political spotlight after taking the reins from her predecessor Alex Salmond.
The first female First Minister of Scotland and the first female leader of the Scottish National Party, Sturgeon's career has been met by ups and downs, recently coming under fire for the Scottish Gender Recognition Bill. During the Scottish independence referendum in 2014, she acted as the "Yes Minister", having fought a long fight for Scotland to leave the United Kingdom.
Born in Irvine, Ayrshire, on July 17, 1970, Sturgeon received her education at Greenwood Academy before studying law at the University of Glasgow where she graduated with LLB (hons) and a Diploma in legal practice. After leaving university, she made a career as a solicitor in the Drumchapel Law and Money Advice Centre in Glasgow before entering the Scottish Parliament as a regional MSP in Glasgow in 1999 for the SNP, the party she joined aged 16.
Sturgeon's political career
On becoming an MSP, Sturgeon went into politics full time. In an interview on the BBC Woman's Hour, Sturgeon said Margaret Thatcher was her reason for entering politics, saying: "Thatcher was the motivation for my entire political career. I hated everything she stood for."
During her long career in the Scottish Parliament, Sturgeon has held  the roles of Cabinet Secretary for Health and Wellbeing between 2007 and 2012, where her biggest challenge would be the Swine Flu, declared a pandemic by WHO in 2009.  She later became the Cabinet Secretary for Infrastructure, Investment and Cities until November 2014, when she took over as First Minister after the "No" side won the Scottish independence referendum.
As the First Minister, Sturgeon led her party to a landslide victory in the 2015 UK general election, taking 56 of the 59 Scottish seats in Westminster, becoming the third biggest party in the House of Commons. Although weaker results, the SNP achieved a majority of the Scottish in the 2017 and 2019 general elections as well.
She led Scotland  through the Covid-19 pandemic, in which she faced both praise and criticism. Asked about mistakes made early on in the pandemic during First Minister's Questions in June 2021, she said: "If I could turn the clock back, would we go into lockdown earlier than we did? Yes, I think that is true."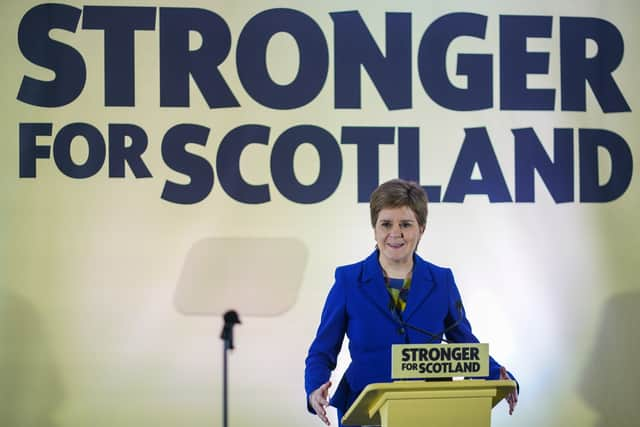 Controversies
In 2018, concerns regarding former First Minister Alex Salmonds' behaviour and reports of sexual harassment led to him resigning from the SNP. The scandal caused a feud within the party between Salmond and his supporters and Sturgeon and her supporters. A ministerial code investigation came to the conclusion that Nicola did not break the code over her conduct with Salmond.
In 2016, Sturgeon vowed to review and reform the laws surrounding trans people's rights to change their legal gender. This would eventually lead to the Gender Recognition Reform (Scotland) Bill, which would make it easier for trans people to change their legal gender, and was passed by the Scottish Parliament in 2022.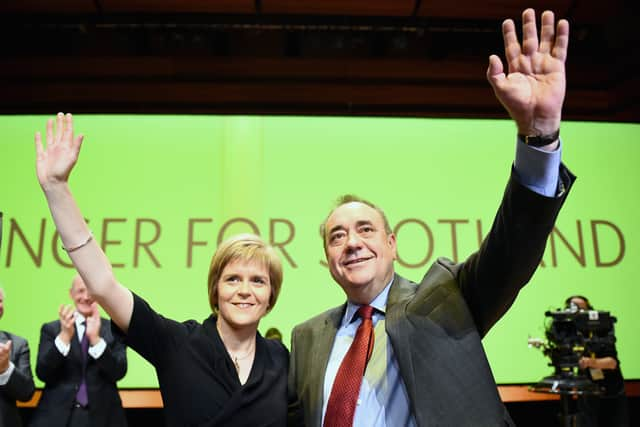 The bill was met with heavy protests from campaign  groups despite passing by 86 to 39, and met with resistance from Westminster. In January 2023, the UK government used section 35 of the Scotland Act 1998 to block the bill. This is the first time since the establishment of the devolved Scottish Government that section 35 has been used.
Nicola Sturgeon's resignation speech
Sturgeon announced that she would resign as leader of the SNP and First Minister of Scotland on Wednesday February 15, but made it clear that she would stay until a new leader has been appointed by the party. While she said in her press conference that the decision to step down was not sudden, it came as a surprise to many.
Commenting on her life as a politician, the nearly 53 year-old said she had been "Nicola Sturgeon the politician all my life. Maybe I want to spend a bit of time on Nicola Sturgeon, the human being. Does that sound selfish? I hope it doesn't."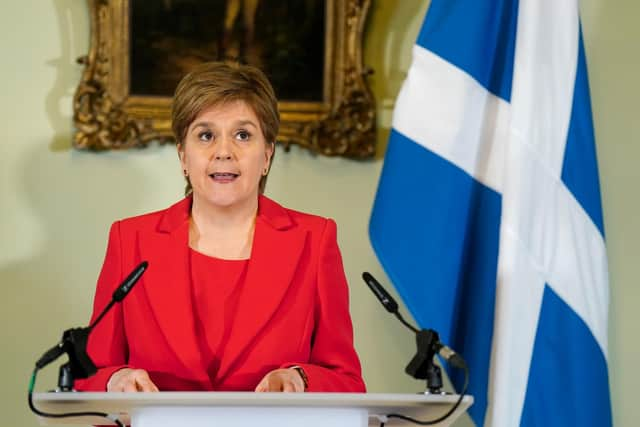 "I could go on for another few months, six months, a year maybe, but I know as time passed, I would have less and less energy to give to the job," Sturgeon said. "I owe it to the country to say it now."
Saying she is not stepping away from politics, she pledged to see through the issues that she has spent her career fighting for . Asked about Scottish independence, Sturgeon said "I believe we are in the final phase. I firmly believe that my successor will lead Scotland to independence."
Talking about her achievements, Nicola said: "Scotland is fairer today than it was in 2015. There is so much that I am proud of, but there is always so much more to be done", before ending her speech saying: "Please know that being your first minister has been the privilege of my life."