Northstowe: Mum in UK's most soulless town with no shops, cafes or restaurants 'wouldn't live anywhere else'
The 'ghost town' boasts no shops, cafes, pubs or even a GP practice - but some residents are surprisingly positive about living there
Watch more of our videos on Shots! 
and live on Freeview channel 276
Visit Shots! now
A proud homeowner living in what has been dubbed the UK's most soulless town says she "wouldn't want to live anywhere else". Hannah Lumley, 42, moved into her detached three-bedroom redbrick town house, in Northstowe, Cambridgeshire eight months ago and is the town's only child minder.
Around 1,200 homes have been built since construction work started in 2017 - but there are still no shops, pubs, cafes or even a GP practice. But Hannah says the town's current scarce population means "her phone's not stopped ringing" and she constantly has work which is "always welcome."
She also admits she knew what to expect when she bought her £410,000 home in a newly-developed area and has praised the togetherness of the local community. Hannah, a mum-of-three, said: "We came from a small village nearby, but it still felt like a million miles away.
"We're really enjoying it here, and there is lots of community events and a great town spirit. I've worked as a child minder for 17 years, and as I'm the only one in Northstowe my phone has not stopped ringing.
"People are unhappy about the lack of facilities and places to socialise but for us we didn't expect facilities when we moved. There are shops in Longstanton which you can get to by foot or bike - it just takes a little bit of effort.
"We're here to see things develop over time and that's what what we look forward to in the future. We're happy here and at the moment I wouldn't live anywhere else."
Around 10,000 homes are planned with a total population of 26,000 which will make Northstowe the biggest new town in England since Milton Keynes, Buckinghamshire, was built in 1967. But six years after the first families moved in, the town is still devoid of basic necessities, infrastructure and places to socialise.
Dan Greef, 42, moved to Northstowe, in August 2022 believing that much needed local community facilities were under construction. Dan, a business owner, said: "A friend gave me a tour of the area in 2017, and back then the site only had a handful of houses.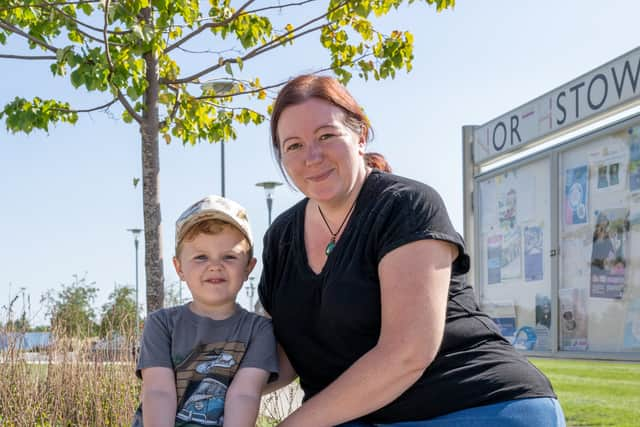 "We're now past a thousand homes, and all we've got is a post box. At night it's like a ghost town as there's no nightlife, pubs or restaurants to eat at. It's very quiet.
"Everyone here is desperate to get things in place - and I'm aware that living here is an investment for the future. We just need developers to crack on."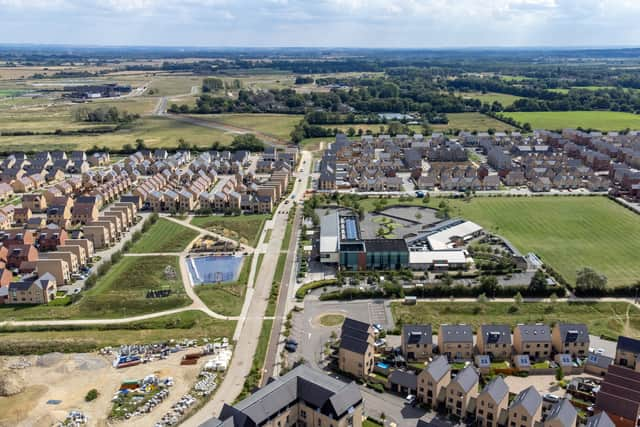 Despite this, some residents are still surprisingly positive about the desolate town. Last month a temporary community centre opened, but the portakabin building was described by a journalist as resembling a "pop-up STI clinic."
But Hannah says the makeshift centre has finally provided a much needed social hub for the town and that it's already in full use. She said: "The temporary community centre opened last month and I'm really impressed with what they've done with the place.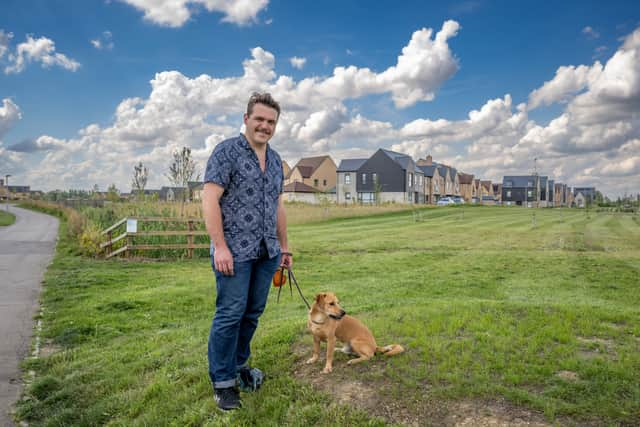 "I don't think you'd see an STI clinic with painted flowers on the outside. People love to moan but I'm a positive person and I look for the good in everything. In my opinion its a great addition to the town."
Mark Prina, 67, visits Northstowe once a week to look after his grandchild for his daughter who has been a resident for 18 months. The dad-of-two who works an ecologist and has been impressed by the amount of well kept open spaces the town has and the variety of wildlife that live there.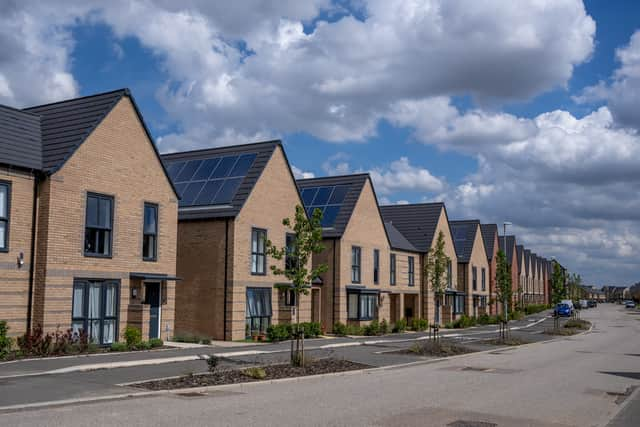 Mark from, Bury St Edmunds, Suffolk, said: "There's play parks, schools, and leisure areas and the wildlife is really prevalent. It's a lovely place to walk round and the open spaces are really well kept which I think is lovely.
"When I've been out I've heard quail calls which are really rare. They don't nest in many areas of the UK, but the vegetation is really habitable. They just need to pull their fingers out with the the facilities, specifically the GP centre as that is really important.
"There's lots of the negativity online about the town, some of which is justified, but its easy to get embroiled in it. On the whole, I think it has amazing potential."