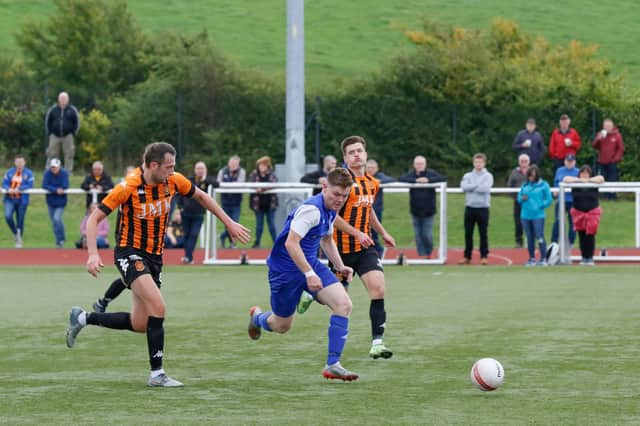 Trailing 1-0 to an early Talbot goal, under-20 Rovers kid Dominic Small netted a sensational 34th minute equaliser from 25 yards.
Carluke were under sustained pressure for much of the game but were only beaten 2-1 by a deflected Talbot shot on 72 minutes.
"We rode our luck at times but only a deflected goal took it away from us," Rovers assistant boss Kenny Neill told the Carluke and Lanark Gazette.
"We had a wee half chance just after that when we could maybe have nicked an equaliser.
"The fact we stayed in the game for so long was great.
"The three boys who came in from the under-20s all did very well and Dominic scored a cracking goal.
"He had a great game. That's him played in the last two games and scored in each of them so hopefully he can keep that run going for a bit longer. It was a good feeling knowing that we were definitely in the game.
"The main thing was to compete and stay alive and I think everybody did themselves proud.
"There were a couple of hundred fans there so it's a welcome boost for the club in terms of getting money off the gate and the cafe.
"There was a healthy crowd both from Auchinleck and Carluke. It would be good if some of those Carluke people come back and watch more often.
"Auchinleck were deserving winners in the end."
Neill – in charge against Talbot as manager Mark Weir was on holiday – is hoping that the Rovers players can use any confidence gleaned from running Talbot so close to boost their league campaign.
Carluke are currently 11th in the table ahead of this Saturday's home league game against Glasgow United, KO 2pm.
Neill said: "The message to the guys in the dressing room was that we were delighted with the work-rate against Auchinleck but we can't sit back and not put that effort in when we play Glasgow United. We've got to have that same level of commitment.
"If we've got that we won't be far wrong."