Ex-Manchester United defender Paul Parker reckons Celtic midfielder Aaron Mooy is still good enough to play in the English Premier League - but could see him finish the "rest of his career" at Parkhead.
The former England international full-back is a big admirer of the 32-year-old Australian, who has been particularly impressive since the Scottish Premiership resumed after the World Cup break. His post-match remarks following last Saturday's 3-0 Scottish Cup win over Hearts suggested he has found a home from home with the Hoops.
Mooy said: "Is this the happiest I've been in my career? I don't know. Listen, Celtic is a demanding club. Whenever I play I'm under pressure to perform and win. That's what supporters expect. It's enjoyable because you feel everything at this club. The support, the pressure. Everything you can feel in football, you feel it at Celtic.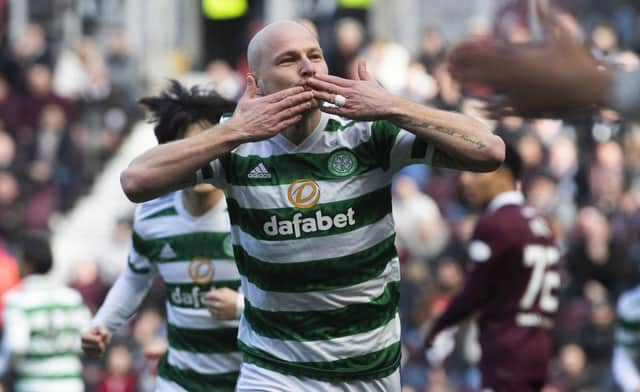 "I do enjoy it. When we have a good game, my coffee in the morning tastes better. Until the game is won, I don't enjoy it that much until the whistle goes and we've done our job. The heightened senses here really energise me. I'm getting a bit older so I'm trying to maximise everything I'm doing."
Mooy was a standout performer during his time at Huddersfield Town and while admitting the Socceroos star could still easily perform at the highest level, Parker insists the lure of winning trophies will keep him in Glasgow for the forseeable future.
Speaking to Danish outlet SpilXperten, he said: "Aaron Mooy was amazing at Huddersfield. His football education is very good because he has played in Europe for a lot of years. And I think he learned a lot at Man City even though he was a PR-signing for them just like when clubs are signing players from America.
"Now he has been absolutely amazing for Celtic, which is a very big club. Really, I have a massive respect for that club. I love the fans and the atmosphere and a lot of players would do everything to play there. Because of that, I could see him stay at Celtic for the rest of his career. He must really enjoy being there and performing so well.
"But he has the ability to play in the Premier League. Maybe not for one of the big six clubs but he is definitely good enough to play for a good club that is competing for top 10 in the Premier League. For Celtic he can win championships, play in the Champions League and do what a lot of people are dreaming about, but I would love to see him back in the Premier League."
Parker also predicts that goalkeeper Joe Hart will become a "cult hero" at Celtic if he continues to perform to a consistent level for the champions.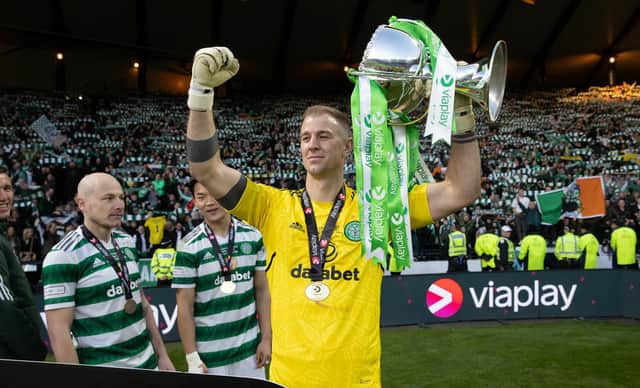 He commented: "Joe Hart was kicked out of Man City and he handled it very poorly. He then went on loan at a few clubs before he joined Tottenham just to be a second choice. His career was on a downfall but he has reinvented it at the biggest club in Scotland. I think he could end up being a cult hero for Celtic.
"Does he have the level to play in the Premier League? I don't think so but why would he also want to move back? He has established himself as a key player at Celtic and they love him. He is old and he should enjoy the end of his career at Celtic. What more would you want than being a loved figure at that amazing club? I'm sure he is not complaining at all."