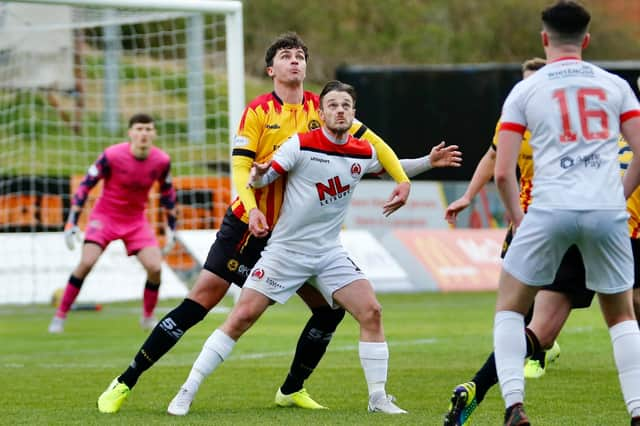 The match between the two sides battling to stave of the threat of relegation from League 1 is the Bully Wee's ninth fixture in 20 days – with another to come against Premiership St Johnstone in the Scottish Cup less than 48 hours later.
Speaking after Tuesday night's 2-0 loss at Partick Thistle, Lennon admitted: "With the demands that have been placed upon the group, the lower leagues are going through a situation we've never been through before.
"It's most likely that we'll never come across it again but you can certainly see this group of players are fighting for absolutely everything.
"You don't have a minute to work on things. You get a quick debrief and then you're onto the next one and you don't want to dwell on it too long because you're then trying to get the next positive result."
"They are exciting games. The opportunities we had with the games in hand are all gone now, but we'll continue to do everything we can.
"The players and the staff have been immense in this busy period. I know it's been busy for everyone but I just feel we've been hit the worst with the catch-up and the amount of Thursday games that we've got.
"Even the success in getting to the next round of the cup is putting added pressure on us.
"But we'll relish the challenge and I believe that in this group of players we've got enough to get over that line."