Clyde not ruling out taking a break for a full SPFL season
Clyde chairman John Taylor has told Bully Wee fans it's not impossible that the club could withdraw from next season completely.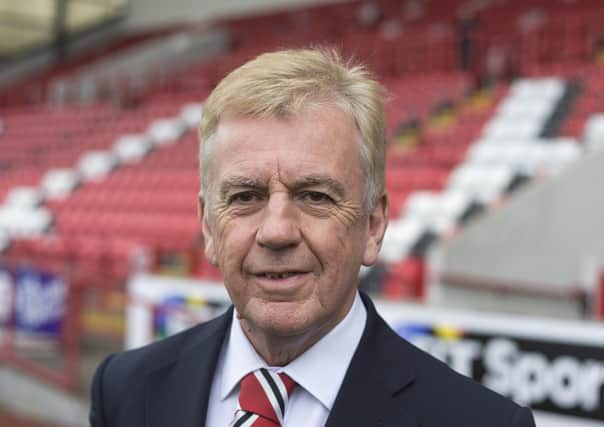 The uncertainty over when next season can begin, and in what format, had meant clubs have could do little forward planning.
After the failure of a proposed 14-10-10-10 structure to get enough support, the SPFL said on Monday that the current set-up would be retained, meaning Clyde would remain in League 1.
And while start dates have now been set for the Premiership and Championship, the SPFL said discussions on Leagues 1 and 2 remain ongoing.
In a message to supporters on the club website, Mr Taylor admitted that mothballing for an entire campaign could not be ruled out.
He said: "There is still a massive amount of uncertainty around.
"As we speak, we don't know when the season will start, which obviously has an impact on the resumption of training and with that the timing of assembling a squad."
He chairman continued: "There is a possibility that we won't be able to enter the club into competitive football next season, depending on the start date. There are clubs who have stated publicly, and privately, that given certain circumstances, their preference would be to 'mothball' for a season.
"That situation would arise if clubs had to put their players and staff through costly testing protocols, pay their players and staff after the removal of the furlough scheme and play their matches behind closed doors.
"In that scenario, with no income coming in, 'mothballing' is something we can't discount, but we are determined to play if at all possible."