Clyde v East Fife Covid chaos - what options are available to the SPFL?
The SPFL will meet on Thursday to decide what punishment, if any, to impose on East Fife over their refusal to play Clyde on Tuesday night.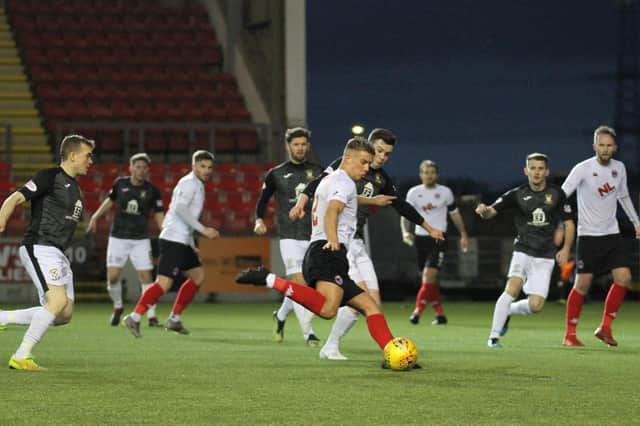 Chaos ensued when the game was called off, East Fife's players reluctant to take to the field after a Clyde player tested positive for Covid.
So what are the options available to the members of the board sub-committee as they look to sort out Scottish football's latest shambles?
Take no action. The East Fife solution, probably the most sensible option - and therefore, cynics would say, most unlikely. There would still remain the question of what happens to the points which were up for grabs.
Fine East Fife. Technically the visitors may have breached regulations by failing to fulfill the fixture, but the extenuating circumstances - players unwilling to risk their health and that of their families - would have to be taken into account. Any fine would surely have to be a token one, or suspended - or both.
East Fife points deduction. Might be regarded as harsh in the extreme. And irrelevant since they are in no danger of falling into the relegation play-offs unless they were docked a ridiculous amount.
Award Clyde the points. The Clyde solution. Bully Wee fans will argue they should get the points since they were willing to play. Dumbarton would have plenty to say about that though since it could increase the danger of them going down.
Scrap the game. Would mean final standings being decided on points per game. Clyde wouldn't be happy, denied the chance of a win. Dumbarton might not be happy, denied the possibility of a Clyde defeat. East Fife wouldn't care.
Replay the game. Logical in normal circumstances, but not feasible in the current crammed calendar, particularly if further Clyde games are called off due to isolation requirements.
Fine Clyde. Unlikely as the disciplinary proceedings aren't being conducted against Clyde, who would in any case argue they haven't breached any rules. Unless it is found that that they haven't properly observed Covid protocols, a separate issue.
Declare the League 1 season null and void. The Forfar solution.