Clyde v Forfar game in doubt as SPFL probe Covid-19 outbreak
Clyde were this week involved in ongoing discussions with SPFL and health bosses over whether Saturday's home game with Forfar goes ahead.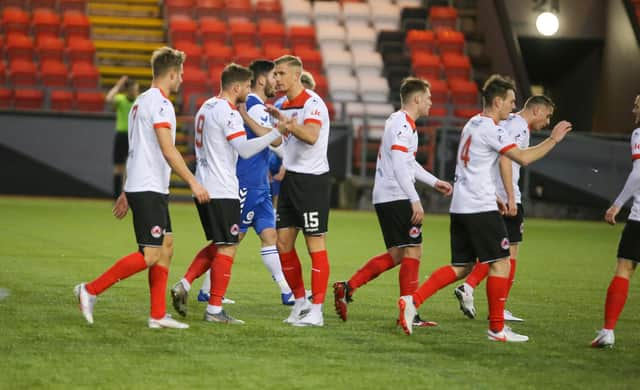 The Bully Wee's match at East Fife last weekend had to be called off after four members of Clyde's first-team squad tested positive for Covid-19.
With the four and several others self-isolating, Clyde told the SFPL they would not have had enough players to fulfil the fixture.
Clyde said in a statement this week that all affected were doing well and being monitored daily.
The club are in regular contact with the SPFL and health board officials over the situation; however it's likely to be later in the week before any decision will be taken on the Forfar match.
The clubs will also be anxiously awaiting the outcome of an SPFL probe into whether Covid-19 protocols were correctly followed.
Such investigations have become standard procedure during the coronavirus crisis and if the club were found to have followed the rules the East Fife game will simply be rearranged.
But if it's decided that they have a case to answer the matter would go before a disciplinary panel who would have the power to impose a range of sanctions, including fines or forfeiting of the match.
However Clyde believe they have gone by the book and would not be due any punishment.
A spokesman said: "The club can confirm that it continues to be in contact with the four players who tested positive for Covid-19, following the game against Montrose.
"Following the players' departure from Broadwood after the match on 21st November, training sessions last Tuesday and Thursday were cancelled and, of course, the squad did not come together for the scheduled match against East Fife.
"On the basis of the above, and as a result of the protocols in place, the club believes the spread of the infection was minimised from the point the first case was discovered."