Clyde's Christmas cheer loses its sparkle against Diamonds
Clyde's defence took the tradition of giving at Christmas too far on Saturday as they crashed to a 4-2 derby defeat by Airdrie at Broadwood.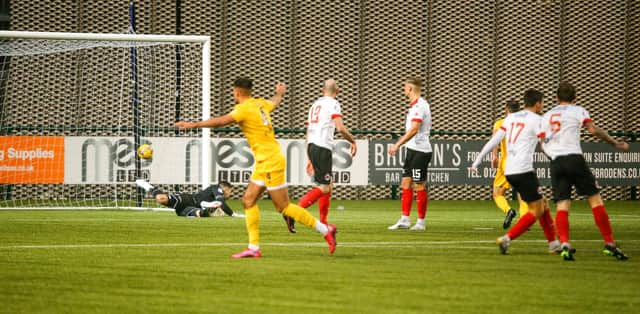 Three goals in a nightmare opening 21 minutes added up to a Boxing Day knockout for Danny Lennon's side.
And the Bully Wee only had themselves to blame, with all three goals falling into the free gift category.
The opener came on eight minutes. Aided by the wind, Thomas Robert's in-swinging corner from the right was missed by David Mitchell and his defenders and went straight in at the far post.
Eight minutes later, another Robert corner, this time from the right, eluded an uncharacteristically-flapping Mitchell and was met by Sean Crighton.
His header was stopped on the line by Cammy Palmer but that reprieve was all too brief as Dale Carrick bundled in the rebound.
Five minutes later, the Bully Wee were three behind. Josh Kerr's strike from the edge of the box beyond Mitchell was a decent one, but his task was made much easier by Clyde's failure to close him down quickly enough.
Left with a mountain to climb Clyde, to be fair, did their best to scale it, and a fine finish by Barry Cuddihy after great play by David Goodwillie on 39 minutes gave them hope.
It was snuffed out nine minutes after the break when Carrick fired home Airdrie's fourth after Clyde's defence failed to deal with a long throw-in.
Ally Love did pull another one back just after the hour, knocking home Jamie Bain's low cross, but the damage had already been done in those opening 21 minutes.