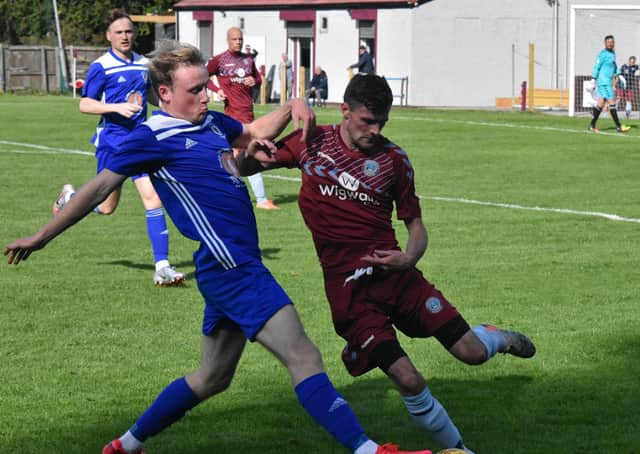 Cumbernauld United faced Kirkintilloch Rob Roy in a closed doors friendly on Saturday
Both clubs are part of the new West of Scotland League , which last week announced a restructured format in a bid to ensure a season can be completed.
A confirmed start date has still to be announced - it was originally to be October 10 but there are suggestions of a delay until October 31.
But United chairman George Watson says time is running out for a decision to be made.
He said: "We need to get started sooner rather than later. The later we leave it the more difficult it's going to be to get what they're proposing finished.
"October 10 is less than three weeks away and we're still waiting for it to be confirmed one way or another.
"There's going to have to be crowds back, unless there's a directive to say we maybe go three weeks without fans. We could maybe live with that but we can't go on indefinitely with no money coming in."
Kilsyth Rangers secretary Willie Dunbar was of a similar opinion. He said: "It's totally unrealistic for us to play without fans or changing facilities.
"If there are more and more restrictions this week I'd rather they just said it's not going to happen."
Mr Watson said he believed that social distancing crowds was possible at Guy's Meadow.
But he admitted: "It's feasible in the stadium, but whether it's feasible in the dressing rooms I don't know.
"We're fortunate we've just revamped the dressing rooms and they are bigger than most. We probably couldn't do two metres in the dressing room but could probably do one metre.
"But even if we could do it it's irrelevant if other clubs can't do it because we've all got to be back at the same time.
"There's some big questions which have got to be answered and it's got to be done very quickly."