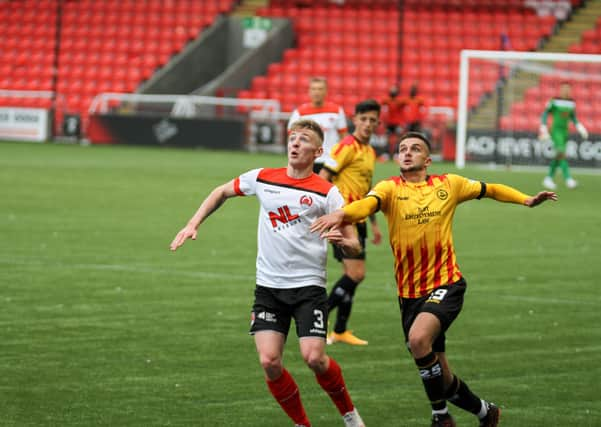 The Clyde boss read out a letter from a supporters' club as part of his team talk before the League 1 opener, the first league derby between the traditional rivals since 2009.
And after seeing his side win thanks to an Ally Love strike 20 minutes from time – repeating the 1-0 score of 11 years ago – he said his players drew inspiration from the pre-match wishes of their absent supporters.
He said: "We had a lovely letter that we actually read out in the team talk from the Glasgow branch.
"It was really moving in what the club means to them, not just this fixture.
"It was a fixture that was well overdue, and although the fans couldn't be here with us, we knew they were with us kicking every ball.
"We're absolutely thrilled for them. It's very much a joint effort and hopefully we'll be back together soon."
Lennon was delighted to get Clyde's league campaign off to a winning start against a side he rates as title favourites.
He said: "The players have worked extremely hard coming into the campaign, and with the experience we have, you could see the energy of the younger boys in the team as well. It was very pleasing.
"Credit to Partick Thistle, they're a good-quality side and you could see where their strengths lay.
"They had a good bit of possession at times but I thought we contained that.
"I thought we were absolutely fantastic without the ball today, as much as we were fantastic with it."
Next up on Saturday is a trip to Dumbarton, a side Clyde beat 3-2 in their Betfred Cup encounter at Broadwood.