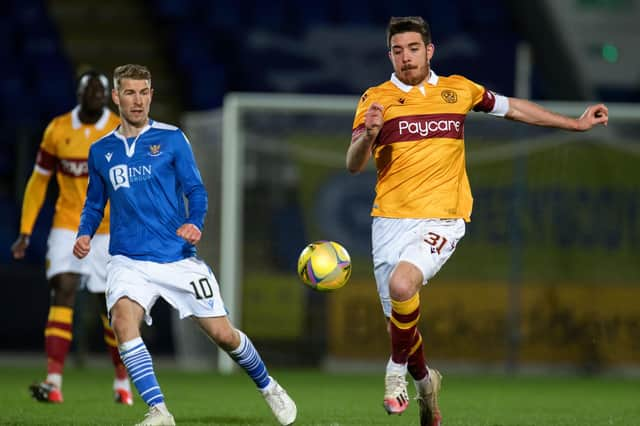 'The 'Well boss now faces a fight to hang on to the 30-year-old stopper beyond this season, with Celtic and Aberdeen both linked with moves for the player.
"Declan is under contract until the summer and then he's out of contract and then we take it from there," Alexander said.
"I think there was something at the start of the season (referring to the contract extension trigger) which I wasn't privy to.
"When I came in it was just about keeping him here until the summer and then having another coversation with him and that hasn't changed.
"He's free to play, as he's played the last two games without that changing his future.
"When the time's right, if he wants to have a conversation with us, then we're open to doing that.
"In January when I last spoke to him really about this, it was very much up in the air.
"So we just asked him if he would still be here after January how committed he'd be and he was fully committed to everything and that's all I've seen.
"He's fully committed to doing his best for Motherwell and then when we get to the summer we'll see how it progresses from there.
"I'm an optimist but I'm a realist as well. I know he'll have suitors because he's a good player and he's in the current international squad.
"And if we were trying to sign him and he had no other suitors then I'd be wondering why we would be.
"Him having other clubs interested is fully expected from our position.
"He will understand what our expectations are going forward and what we can afford basically.
"But if it's not enough then we part our ways. That's how football is, that's for every player really, regardless of Declan's situation that's for every single player.
"We feel he was unfortunate to get injured – probably I think four, five games into our time here.
"He had to work hard to get back in the team but Dec's proved over the last 18 months, 20 months, for Motherwell what a good player he is.
"And every club would benefit having him in the squad."
Motherwell are preparing to face Morton in a Scottish Cup last 16 tie tomorrow (Friday), kick-off 7pm.
Striker Jordan Roberts will miss the tie through injury.
"He hasn't trained since last week," Alexander said.
"We've been waiting on his scan results. It's not as sore as it was when he came off – it was quite sore."