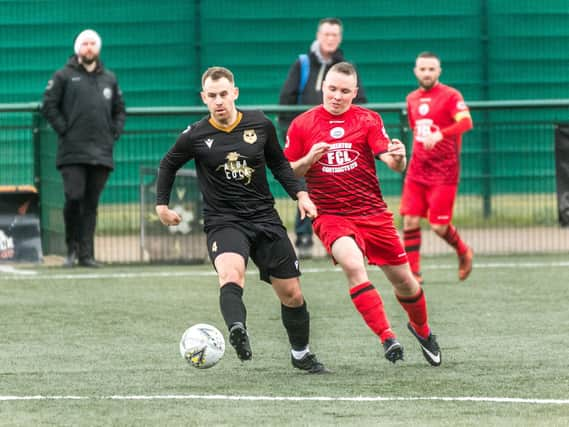 Braves ace Jack Smith had an early goal disallowed for offside – ironically the same player did score a legitimate goal within a few minutes – but Waddell was left thinking what might have been.
He said: "Jack was actually two yards onside.
"He plays on the edge. I've watched it back and obviously in hindsight everything's easier, but it's a decision I would have expected the official to get right on that side because he's looking right across.
"The right-back is probably a few yards back from his centre-back.
"The linesman has taken his line off the centre-back instead of looking right across to see the full-back.
"I think if we go one up there and then go two up at that stage in the first half, I think the game becomes comfortable, so it's disappointing."
After Smith's subsequent strike, Stirling Uni went 2-1 up by half-time with goals by Jason Jarvis and Jamie Penker.
Although Braves equalised with a spectacular 45-yard lob by Neil McLaughlin, Stirling Uni weathered more pressure and hit an 80th minute winner through Robbie McGale.
Braves get a break from league duty this Saturday as they visit Jeanfield Swifts in the second round of the Soccer Shop Direct Challenge Cup, with kick-off at 2.30pm.