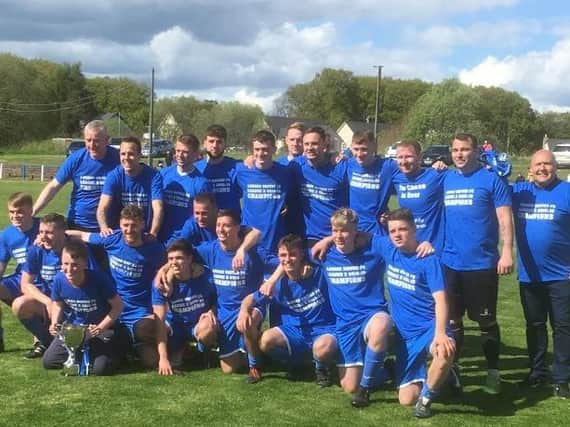 The West of Scotland Football League Conference C encounter at Moor Park will invoke fond memories for United of dramatically beating the same opponents 4-3 away from home on their way to landing the 2019 McBookie.com League Two crown when both clubs were junior sides.
"The last time we played Thorniewood it didn't end on very good terms!" United's Covid Compliance Officer Craig Martin told the Carluke and Lanark Gazette.
"We scored very late on to knock them out of the league title race. There was a bit of acrimony after that.
"This won't be a needle match but it will be the first time we've played them since then.
"I'm not against competitive football coming back (in the midst of the ongoing coronavirus crisis) but I would rather have waited until it was safe. Now we have this chance we just need to grasp it because you never know how long it is for."
Covid-19 measures will include off pitch mask wearing and social distancing, with players barred from showering at the stadium.