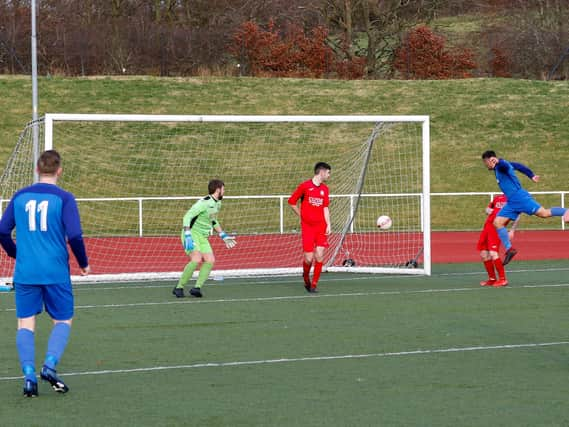 The negative effects of living with the often devastating physical, emotional and economic toll of coronavirus will see most players and fans champing at the bit to get back into proper action as the new West of Scotland Football League campaign kicks off at last following a series of friendly games in recent weeks.
Saturday's fixtures include Carluke Rovers entertaining Wishaw at John Cumming Stadium, kick-off 2pm.
"It's a local derby so it's a nice easy one to start with!" laughed Rovers manager Mark Weir when chatting to the Carluke and Lanark Gazette.
"One of my first games in charge was against Wishaw (a 3-1 home win for Rovers back in January). I will be hoping to look for the same result as what I got then.
"I'm happy enough with the squad. So I'll be making sure we're ready for the first local derby of the season.
"If the players can't get up for a derby I don't know what else I need to do to them."
Rovers warmed up for their league opener with an incredible 7-2 home friendly win over Clydesdale rivals Lesmahagow Juniors on Monday night.
'Gow established an early 2-0 lead before Rovers pulled one back through Eddie Haley to make it 1-2 at half-time.
But an unbelievable second half goal blitz saw Carluke ease home thanks to goals by Kwaku Nyame (3), James Miller, Jordan Conlon and Nick Aitchison.
This game was like night and day for Rovers compared to their previous friendly, a 5-1 mauling at Whitburn on Saturday.
Now it's onto league duties for Rovers, although it will be an unusual season ahead with no promotion and relegation and no fans present at games, at least in the near future.
"I would like to have had promotion and relegation still going ahead," Weir added.
"But listen, I'm just glad that we're able to get a game of football on a Saturday."
Other fixtures this Saturday see Lesmahagow host Annbank in Conference A, Forth Wanderers visit St Cadoc's in Conference B and Lanark United at home to Thorniewood United in Conference C (all 2pm kick-offs).