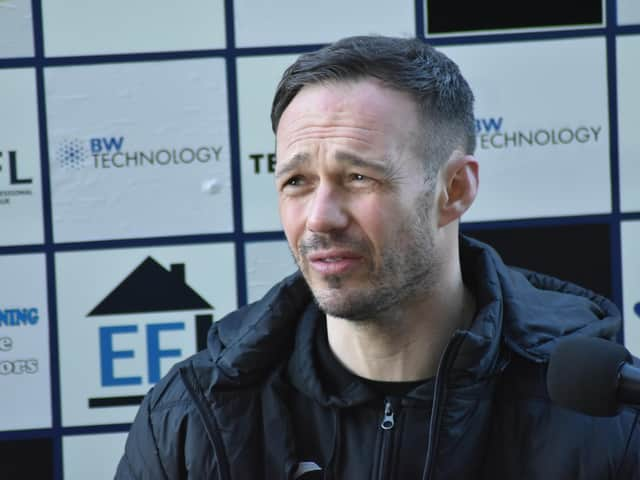 The League One game was abandoned minutes before kick off after it came to light that a home player had tested positive for Covid-19.
In a statement released following that decision, the Bully Wee claim a review was conducted by the joint response group, who confirmed the match could still go ahead.
However, after discussing things with his players, Young had no hesitation in backing their stance not to compete on safety grounds.
Some of the East Fife squad have pregnant partners while others were concerned for their employment, should they be forced to self-isolate through the track and trace system.
The Methil side, and Young, were roundly praised last night on social media for their position.
On Wednesday morning, boss Young, who firstly wished the affected player a speedy recovery, added further clarity to the decision.
"A member of the Clyde team received a positive COVID result after being tested on Saturday, with the results only coming back 30 minutes before the start of last night's game," he said.
"We only found this out as we took to the field for kick-off.
"By this point the player had already been in the changing room, done the warm up and mixed with all the other players."
Young confirmed that East Fife were asked if they wished to still play the game, adding that, to his knowledge, the JRG weren't consulted or spoken to before the Fife squad, Young and chairman Jim Stevenson pulled the team out of the game.
The Fife boss added: "I find it scandalous that all through the past year and a bit, where the safety and the well-being of players/staff is paramount, we were put in a position and asked if we wanted to, or were willing, to take that risk.
"We have adhered to all the rules and regulations throughout this period like everyone else and unfortunately now this is the second time it's happened to us against Clyde this season.
"I 100 per cent will always back my players, especially when it comes to a situation where their health and well-being are put on the line."