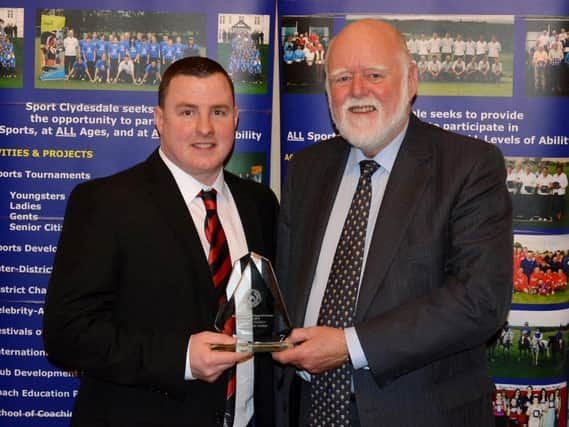 The United committee has turned to McKenzie, 39, after previous boss Colin Slater decided to quit last month due to concerns about continuing to play matches during the coronavirus pandemic.
McKenzie – who bossed Forth between 2014 and 2018 – arrives at United having been out of management since leaving Gartcairn 11 months ago.
A United statement said: "Lanark are delighted to welcome Jamie McKenzie to Moor Park.
"Jamie comes with a wealth of experience and will be straight in to take the team this Saturday away to Glasgow Perthshire.
"After committing to carry on in the league after the WOSFL November 14 deadline the committee decided that Jamie was the right manager to take the club forward during these strange footballing times and hope he continues to add to the success he has had in the past.
"Welcome to The Yowes Jamie."
The highlight of Jamie's two spells as Forth boss came in May 2016, when Forth landed the Central Division 2 title.
Ironically, this – Forth's first league triumph in 36 years – was achieved via a 4-1 home win over Lanark United.
McKenzie's arrival means that the spell of players Hugh 'Shug' Kerr and Mark Haddow as interim co managers at United is over.
The club statement added: "All at the club would like to say a massive thank you to Shug and Mark for stepping in to take team matters over the last few challenging weeks.
"Their enthusiasm for the club certainly rubbed off on all the players who have done themselves and Lanark proud."
United's last game before McKenzie's appointment came last Saturday when Kerr and Haddow led them to a 2-1 home Conference C success over St Anthony's thanks to goals by Kieran Brannan and Ross Barclay after the visitors had taken an early lead.
Hugh said: "The win was overdue. It's been an unsettled time for us.
"It was good to get back to normality with a win because that's what we're used to doing for the past couple of years.
"The deadline (for resigning from the league) was November 14 so we were unsure right up to that point. But the club has now made a decision to plough on.
"It was down to the boys. The boys all wanted to keep on playing to try and take their minds off a lot of the other stuff and try to get back to normality as quickly and safely as possible."