Lanark United rocked as manager, assistant manager and Covid compliance officer all quit the club
Lanark United manager Colin Slater, assistant boss Cameron McNeish and covid compliance officer Craig Martin have all quit the club after refusing to continue attending any of their team's matches played during the ongoing coronavirus crisis.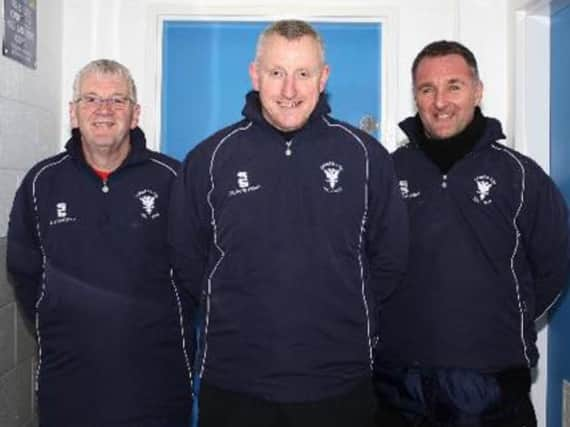 All three were there as United lost 3-0 at home to Thorniewood United in Saturday's West of Scotland Football League Conference C opener.
Lanark United tweeted this morning to say that senior players Shug Kerr and Mark Haddow will now take charge of the team for this Saturday's league clash at Newmains.
Martin, who formerly served Carluke Rovers, told the Carluke and Lanark Gazette: "We've left until it is safe to make a return to football. You can't have control of the situation. You're trying to contact everybody, get your temperatures done and the next thing somebody's come in and you've not noticed them or they have not contacted you.
"It just goes on and on and it creates what we consider an unsafe environment, on top of the lack of shower facilities, lack of promotion. It just went on and on, the concerns we had for the season itself and for people's safety."
A Lanark United statement read: "Unfortunately Lanark United have to announce that our management team have stood down from their posts at the club and we would like to thank them for their efforts and the success they helped to bring to the club and wish them all the best in the future.
"All at the club would like to thank Shug, Mark and the rest of the players for stepping up to help the team in these challenging times.
"Let's do what we do best and play football."