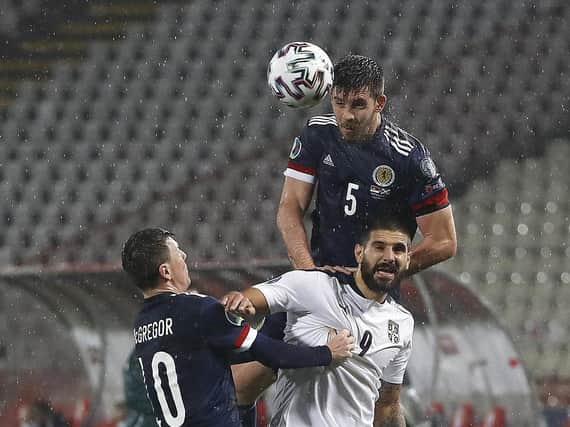 Both men excelled as the Scots drew 1-1 in Serbia last Thursday night before winning 5-4 in a penalty shootout as the Scots reached a first major tournament since the 1998 World Cup.
Gallagher, 29, said: "Already this is life changing for me. It's just amazing.
"I never thought in my wildest dreams that I would ever see a major tournament with my country.
"It's a career high for me. It's not going to get much better than that.
"The penalties were nerve-wracking to be fair.
"But Kenny (McLean)scored the (fifth) penalty and his next words when he came back over were: 'Marshy (goalkeeper David Marshall) is saving this one, I'm getting ready to run!'
"That's exactly what happened.
"Kenny was halfway there before the rest of us because he knew it was going to be a save.
"It was amazing just to see Marshy saving it. Unbelievable, and oh what a night it was.
"I think that the Marsh conga (for hit song Saturday Night) was one of the better songs that came out.
"It was a great experience and one that will live on in the memory of all the boys that were here. All the boys and the staff together, it was just a great night."
Gallagher, O'Donnell and co visit Perth this weekend with 'Well seventh in the league table with 14 points from 12 matches.