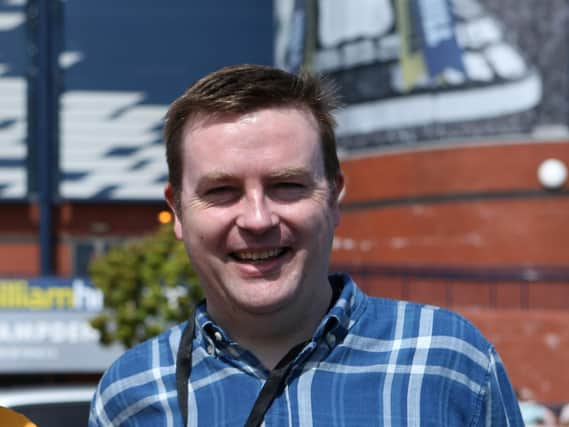 Amid football's potentially catastrophic and ongoing lockdown due to coronavirus, Hamilton Accies' Les Gray is joining Hearts chair Ann Budge at the helm of a reconstruction working group after Championship outfit Dundee last week finally cast the vote which ended the season below the top flight.
The Championship, League 1 and League 2 have all been terminated now, with the Premiership widely expected to follow after a UEFA delegates meeting this Thursday which SPFL chiefs hope will see a lifting of the threat of teams' European participation next season being jeopardised if they fail to finish their 2019-20 top flight.
I believe that having a bigger 14-team Premiership in Scottish football would help bring a much needed freshness and extra competitiveness to our game, while abandoning a current set-up which breeds too much familiarity, staleness and fear.
And, rather than being a stop gap measure for one season – specifically engineered at keeping Edinburgh giants Hearts in the top flight – I would like to see the bigger league remain on a permanent basis.
Playing teams a mimimum of three times a season – which can increase to an eyewatering seven occasions if post split fixtures, cup ties and cup replays are maximised – has grown tedious and tiresome.
With all due respect, watching St Johnstone take on Hamilton Accies or Livingston face Ross County for an umpteenth time within the space of a few months in front of another paltry 1500 crowd could be more likely to induce loud snores than frantic gasps and edge of the seat excitement.
Playing against 13 different teams twice pre-split is far more enticing than taking on 11 sides three times before the cut, with the added attraction that playing the Old Firm less means that the league should be considerably tighter and more interesting as teams replace regular drubbings by Celtic and Rangers with more winnable games against teams with similar resources.
While, in my opinion, it is completely impossible for anyone other than Celtic or Rangers to win the top flight under the current set-up, I think that – while still being extremely unlikely – there would be at least a chance for someone else to throw their hat into title contention by the time post split games arrive.
The top six would play-off as currently, with the bottom eight getting an extra two games to compensate for lost Old Firm Revenue.
So these could be revolutionary and exciting times ahead for the Scottish game.