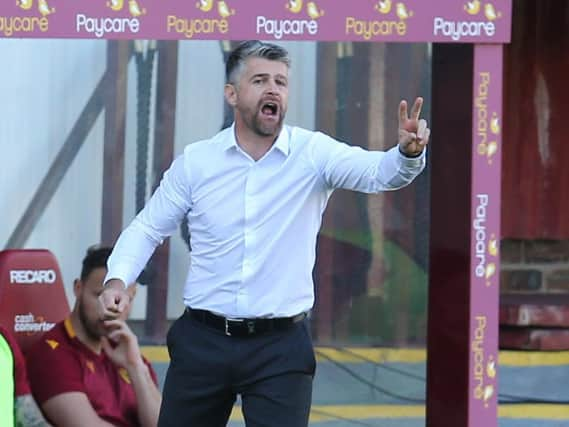 Robbo – who led the Steelmen to third place last season – was interviewed for the Northern Ireland gaffer's job which ultimately went to Ian Baraclough.
And the Fir Park boss - speaking to national radio after Monday night's 1-0 defeat at Ross County - rubbished reports linking him with the managerial vacancy at his former club Bournemouth after the departure of Eddie Howe.
Carson said: "It would have been a massive loss for Motherwell (if Robbo had become Northern Ireland gaffer) but on the flip side the manager was promising me I'd be his number one keeper for Northern Ireland!
"He always used to say: 'You should be number one' (for Northern Ireland) so I always reminded him whenever he was linked with Northern Ireland: 'Don't forget you told me I should be number one'.
"I told him that if he'd got that job I would expect to be playing! But on a serious note, for us to keep a hold of him is massive.
"Even going off the new lads who've come in this season, they just say that they've never worked with anyone like him before in terms of how to improve their game.
"I think he's got a reputation for bringing lads in who've got a lot of potential but haven't fulfilled it and he sort of brings that out of them.
"First and foremost he (Robinson) is an unbelievable coach. He knows the game inside out and he just doesn't leave any stone unturned.
"Me and Ricki Lamie (Motherwell defender) were speaking about it.
"We were just saying that you go into a game knowing exactly what he wants you to do.
"From throw-ins to corners to where you should be when the ball is put into the box you know where you should be.
"He just takes all that doubt away and he's got a great team around him with Lasley (assistant manager Keith Lasley) and Hinchy ( Motherwell goalkeeping coach Craig Hinchcliffe).
"They all bounce off each other and it's just the right atmosphere."