West of Scotland Football League chief urges return of fans to save £25 million industry
A representative of the newly established West of Scotland Football League has lobbied the Scottish Government urging that fans be allowed back into this country's non league football grounds.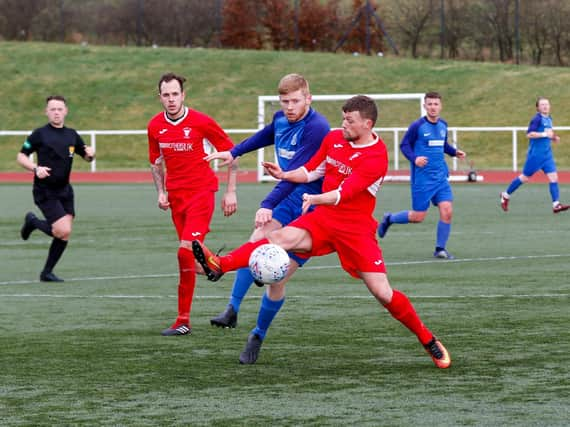 Coronavirus restrictions mean supporters are barred from entering stadia but, in a letter to 26 MSPs including Sports Minister Joe Fitzpatrick, the league's John Dalton has emphasised the importance of letting socially distanced fans return for the benefit of the WoSFL's 67 member clubs – including local sides Carluke Rovers, Lanark United, Lesmahagow Juniors and Forth Wanderers – and the communities they serve.
John wrote: "Clubs from your own constituency may be struggling to participate in the forthcoming football season because currently there are no spectators allowed to attend non-league football.
"Income from spectators is vital for these clubs, not only in terms of gate receipts but also from income generated by half-time raffles, selling refreshments in the shop and providing advertising for local businesses who may be unwilling to pay for ground advertising if there is no-one there to see their advert.
"Even the smaller clubs in our league will turnover around £30,000 per year, which in turn, based on calculations by the Scottish Town Centre Partnership, has an economic impact of around £200,000 to the local economy. In our West of Scotland area alone, based even on a conservative average figure of £50k turnover, this will equate to around £25 million per year.
"The true economic value to local communities throughout West of Scotland will increase substantially when you take into consideration of the turnover that some of the bigger non-league clubs may generate in a season, which could be in excess of £200,000 per year.
"The average attendance at a non-league match will be well below 300. Only the bigger clubs will achieve attendances higher than that. And given the size of our stadiums, that is a number that most clubs could easily accommodate with the appropriate Covid safety measures in place."