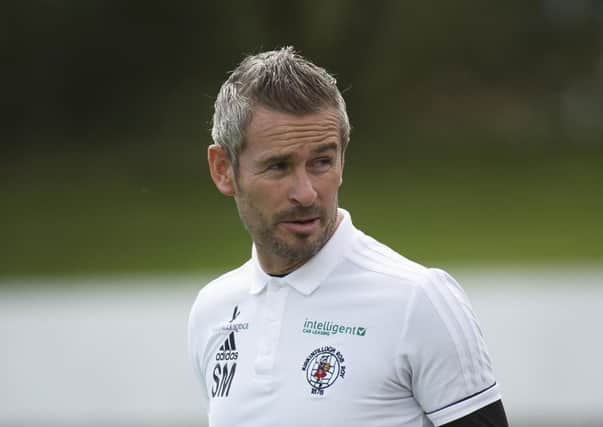 Some seven months after they last played, as a junior club, Rabs are back to a very different landscape.
The withdrawal of five clubs from the new WoSFL Premier Division means there will be no relegation or promotion.
Clubs were given the option to pull out without subsequently being demoted and Pollok, Auchinleck Talbot, Cumnock, Kilbirnie Ladeside and Glenafton have done that.
It means that Rob Roy boss Stewart Maxwell, whose side were well adrift at the foot of the table when last season was halted, can redevelop his new, young squad without the fear of the drop.
But while he's happy not to be facing a relegation battle, he has sympathy for clubs in the conferences below who are being denied the chance of promotion.
He said: "I'm friendly with managers in that league and I can feel their frustration and totally understand.
"Obviously my stance is different. We've no relegation next year and that gives me the chance to build my young team.
"It looks as if we've got a lot of promising prospects in our squad. They're young and energetic and they will make mistakes thoughout the season, but if we can polish them up and get them believing, I think we can be a threat to anybody in that league.
"I just didn't think teams would have pulled out of the Premier League, so I get the conference managers' gruntles, but I'm just here to concentrate on football for Kirkintilloch Rob Roy."