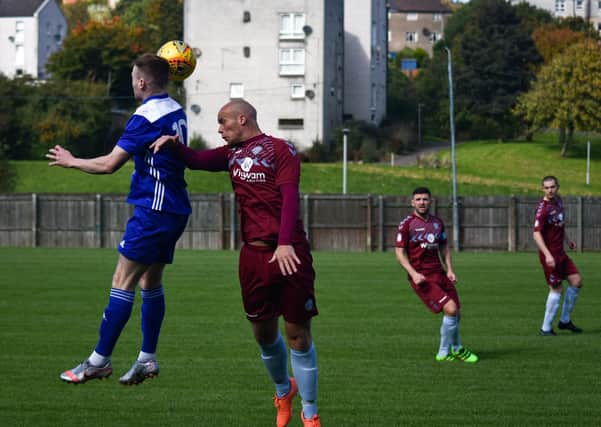 Clubs are still waiting on a start date from the West of Scotland League - not before October 24 is the latest suggestion following a WoSFL survey of its clubs.
But it's looking increasingly likely that any resumption will be without fans - and Maxwell believes that would have dire consequences for the club he loves.
Rabs remain on the verge of a return to Kirkintilloch and a brand new era in a purpose-built stadium - but first they have to get there.
Maxwell admitted: "Playing without fans would be catastrophic for us.
"People think we've not got any debt because we've not got a park, which is not true. We've got legal costs on our part that constantly incur penalties as long as this project goes on.
"We're now putting out pleas to supporters and local business. We don't want to lose a 143-year-old club.
"We're £400 to £500 a month for just lets alone, then you've got to buy kit, pay referees and linesmen, we've got to pay Cumbernauld.
"On Saturday we were £180 to pay the linesmen and referees because it's non-league prices. It's not cheap and we've got totally zero income.
"I know there's a lot of good people in our community that have Kirkintilloch Rob Roy at heart. If they could just help us through a difficult time by giving us something it would be much appreciated.
"We've got 35 people that donate to a £10 a month scheme, If we could get that up to as hundred that would be £1,000 a month which would really make a difference."