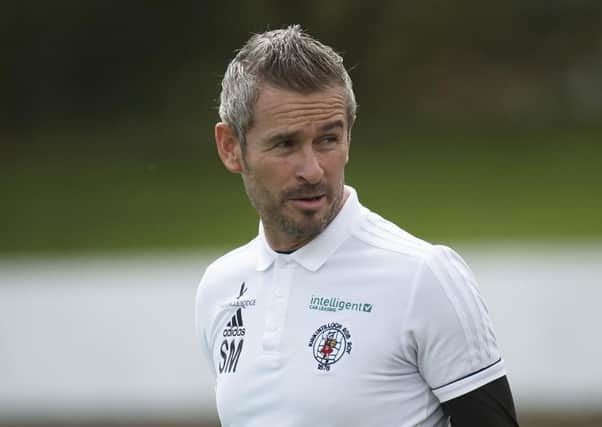 The club's historic bow as a senior club ended in a 3-0 loss to the big-spending East Ayrshire side in a West of Scotland League opener switched to Darvel at short notice.
But Maxwell says the final margin of victory was an unfair reflection on the performance of his new-look squad.
He said: "It was a very harsh scoreline on us. It looks as if we were turned over, but we weren't.
"And it's unbelievable how we've not got three penalties, at big moments in the game, which never went our way.
"I'm not taking anything away from Darvel. They have invested a lot in their squad and are a good side.
"We could have defended better at the goals, but big decisions went against us.
"I wasn't too hard on them. They're a young squad and they've now seen where they need to be.
"They've got a gauge on what's in front of them but they can definitely compete with the teams in that league."
Saturday's game should have been played at Guy's Meadow but was called off there due to a waterlogged pitch.
And even though taking up the option of a change of venue cost him the services of a key player, Maxwell said it was the right thing to do.
He said: "It was a difficult one. We put it off and I lost my captain [Scott Walker] because he then took a shift at work.
"We then got the call to put it back on and the club felt if we didn't take the game, it wouldn't have sent out the right signals.
"Darvel accommodated us really well and were first class.
"They obviously had to adjust quickly to us going down there."