Kirkintilloch Rob Roy boss Stewart Maxwell: We need to avoid lost generation of footballers
Rob Roy boss Stewart Maxwell fears that Covid-19 restrictions could threaten to create a lost generation of football talent.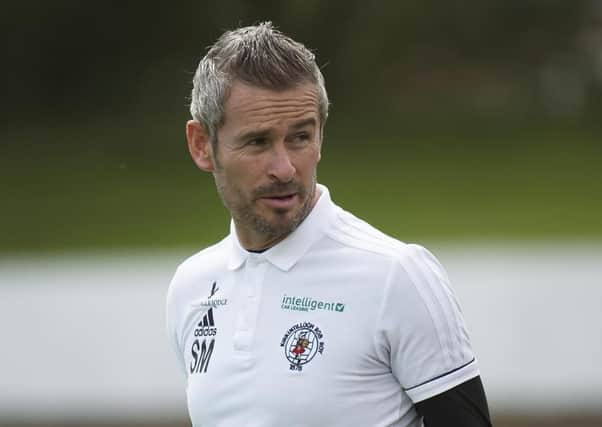 The Rabs boss acknowledges that measures are needed to combat virus, particularly with the country on the verge of a second wave.
But he says they have to be balanced against other issues, such as mental health.
Rabs and other West of Scotland League clubs learned last week that their season is set to be restructured, with the number of games reduced in a bid to make sure it can be completed.
The Lowland Development League, in which Rabs are also due to participate, has also been delayed - with some fears it may not start at all.
Maxwell included 10 teenagers in his squad for Saturday's friendly with Cumbernauld United, which they came from behind to win won 2-1 with goals from Robbie Leighton and Sean McMonigle.
And he says: "We need to get back playing football, but Scottish football is getting run by the Government and the Government don't really have a handle on sports.
"It's confusing for people, it's all mixed messages. My point remains how can we not have football in a controlled environment outdoors when we can go into pubs and restaurants. I just don't get it.
"We can't have a lost generation of football players. If we lose a full season we'll lose players.
"There's also the mental health issue. If the Scottish Government were looking through social media last Saturday [when football returned] at tweets, posts, photos they'll see groups of young guys from grass roots level all the way up to experiences pros all smiling, happy, excited that football's back.
"If they don't see that from people's mental health we're going to have a major problem across the country. The health sector won't be able to cope if we don't get some normality back. We just need to try to manage ourselves round the virus as much as we can."