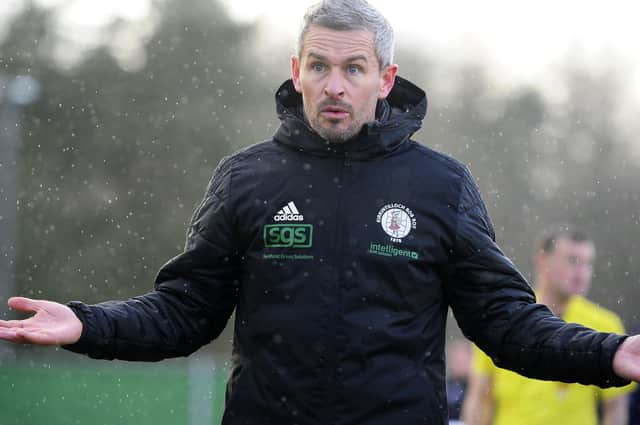 The club had expected work on the facility to the west of Park Burn to begin this month, some seven years after they left Adamslie Park.
But the project, being overseen by East Dunbartonshire Council, looks to have hit the latest in a series of snags.
Rob Roy manager Stewart Maxwell says the club have been told by the council's appointed project manager that work has been delayed, but with no further explanation.
He said: "We're really frustrated with the whole thing. The council are the ones who made the big announcement about it starting.
"We're trying to find out exactly what the reason is. We've got potentially 50 games next season – 38 league games and three cups. How are we going to play 50 games ground sharing with Cumbernauld?
"We were told the pitch would start by late March, but we're now into April. We were thinking that, by Christmas, we could be into the season at the pitch to help alleviate the games.
"This season's a massive season. Seven get relegated, so it's a big year for Rob Roy and I just feel that we don't get any help from outside influences."
Thomas Glen, East Dunbartonshire Council depute chief executive – place, neighbourhood and corporate assets, said: "The Council continues to liaise with Kirkintilloch Rob Roy to support the progression of the Kirkintilloch Community Sports Complex project, which is being led by the club."