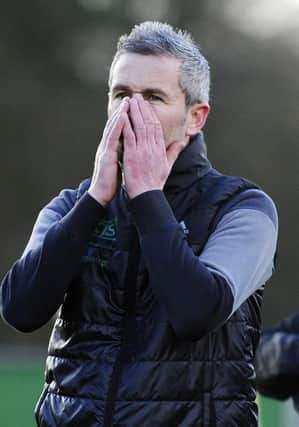 Stewart Maxwell's side had been due to face the Ayrshire outfit in a West of Scotland League Premier Division encounter at Guy's Meadow.
However the match was postponed after the pitch at Cumbernauld failed to pass an inspection on Sunday morning.
The cancellation of the fixture means Rabs will end 2020 with six points from their seven fixtures so far.
Their next match will be on Saturday, January 2 - weather permitting - when they are scheduled to face Irvine Meadow XI, also at Guy's Meadow.