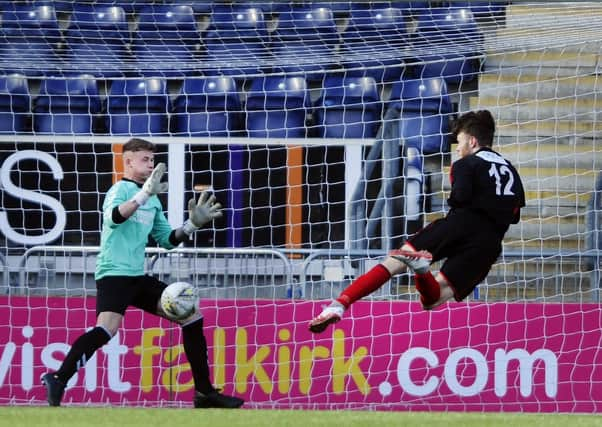 Participation in the league is seen by Rabs as a key part of the club's development as it prepares to move into its new facility, providing a competitive pathway to the senior team for younger players.
However the SLFL has put the league - in which Bishopbriggs outfit Rossvale are also due to take part - on hold for the moment due to Covid concerns.
The Development League is registered under the professional umbrella of Scottish football and must follow its rules rather than grass roots protocols.
SLFL chairman George Fraser said: "We know that this news will come as a disappointment to clubs and players who are preparing for the season ahead.
"However, with the rules laid down in this phase that include no spectators it was felt that it would be almost impossible for clubs to 'police' this at public parks and could result in the guidelines being breached.
"Another major consideration is the health and wellbeing of the players taking part. Currently the rules state that showers are not to be used. This again causes us concern with playing games in winter.
"If players are playing in adverse weather for 90 minutes and then have to sit in their cars to drive home this has potential to make them unwell – which goes against child protection and wellbeing polices.
"The sub-committee that oversee the league will be meeting within the next few days to start looking at options for a restart."