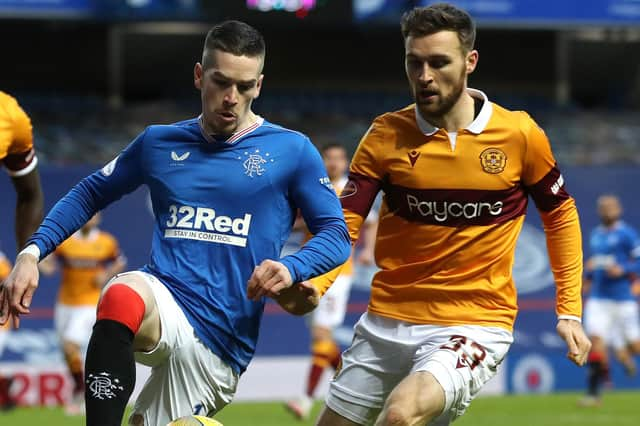 Ryan Kent is put under pressure by Stephen O'Donnell during the Ladbrokes Scottish Premiership match between Rangers and Motherwell at Ibrox Stadium on December 19 (Photo by Ian MacNicol/Getty Images)
The 28-year old former Kilmarnock player's deal at Fir Park expires at the end of the month and he has been linked with a number of clubs in both Scotland and England.
After that news broke the rumours quickly started circulating that the Glasgow side could make a move to snap up O'Donnell who has impressed for both Motherwell and the Scotland national team in the last six months.
Well assistant manager Chris Lucketti spoke to the press at Fir Park today but way coy over O'Donnell's future, confirming they were discussing a new deal with him but nothing had been signed yet.
He said: "Those discussions are always ongoing and that's something we will keep in house until we make any sort of confirmation."