For their third event, Oceanic Sports are preparing to host the first annual Scottish Ladies Football Cup (SLFC) on April 2.
The one-day all-women seven-a-side tournament will be held Toryglen Regional Football Centre in Glasgow with matches starting at 6pm. Friends, family and work colleagues from across Scotland are encouraged to enter themselves into the competition for the opportunity to be crowned champions.
Oceanic Sports will once again be partnering with the Well Foundation as well as the SAMH (Scottish Association of Mental Health) who are also celebrating their 100-year anniversary this year.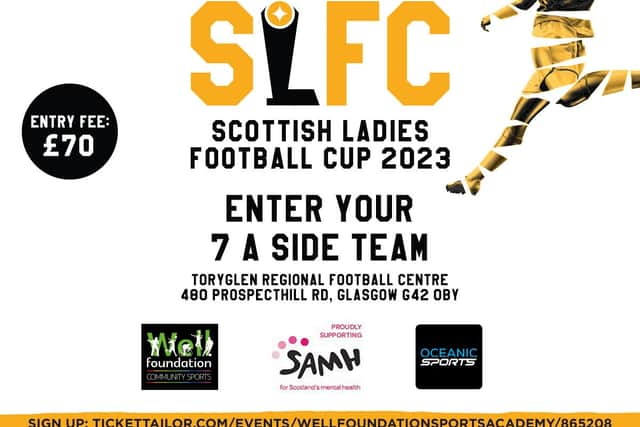 Today in over 60 communities they work with adults and young people providing mental heal social care sport, services in primary care, schools and further education, among others.
A Spokesperson from Oceanic Sports said: "When we started hosting these events it was important for us to showcase the diverse range of talented sportsmen and sportswomen that Scotland has to offer. We hope to see the ladies coming out in full force to show off what they can do."