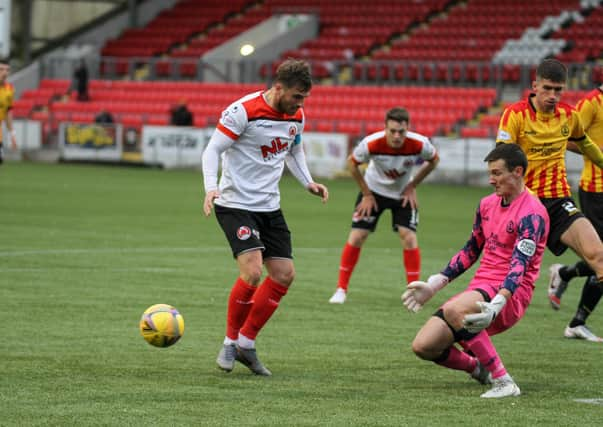 An Ally Love strike 20 minutes from time settled the first league derby clash between the traditional Glasgow rivals for 11 years.
And McCall conceded that but for the heroics of keeper Jamie Sneddon, Thistle would have left Broadwood on the back of an even heavier defeat.
It wasn't the start McCall or his players were looking for as they began their bid for a quickfire return to the Championship after their enforced relegation.
McCall told the club website, ptfc.co.uk: "We weren't good enough, it's as simple as that. Clyde were the better team and were full value for the points.
"We didn't move the ball well enough or quickly enough and, ultimately, we barely tested their keeper, which is the most frustrating thing.
"It's really disappointing that we didn't translate the way we were attacking during the cup into this game.
"We looked really dangerous for good spells in the Betfred Cup but that wasn't on show today. We lacked guile in the final third.
"Jamie's saves were brilliant and, to be honest, he kept us in it."
Thistle will look to bounce back this Saturday when they face Airdrie at Firhill.
"We have to be more daring in attack and look to really take control of things because we were much too passive on the ball for most of the game today," said McCall.