Kenny Miller admits he knew on the day he signed for Celtic that he would eventually return to Rangers - insisting he would have moved directly from Parkhead to Ibrox during his playing career.
Only a handful of players have crossed the Old Firm divide and represented the two fierce Glasgow rivals and Miller has lifted the lid on his controversial moves back and forth across the city. The striker left Ibrox in 2001 after a season under Dick Advocaat and rocked up at Celtic five years later during Gordon Strachan's reign - socring his first goal in a Hoops jersey during a Derby showdown in September 2006.
The former Scotland international spent just 12 months at Parkhead before moving to Derby County, but he made a quick return to Glasgow a year later when he re-joined the Light Blues after Walter Smith returned to the club for a second spell as manager.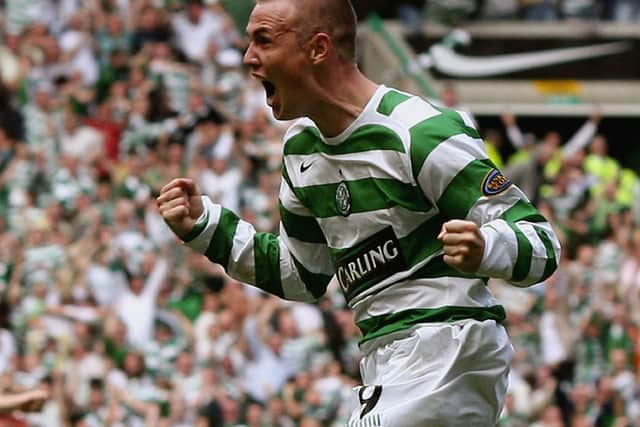 Since then, the 43-year-old has made it clear his allegiances are now firmly with Rangers and he has opened up for the first time about how close he came to becoming the first player to play for both clubs in the same season in what would have been the most controversial transfer in Scottish football history.
Speaking in the latest episode of the 'Off the Record' podcast, Miller told the Daily Record: "I just knew I would end up back there at some point. I knew it. It could have maybe happened a bit earlier but I waited - it was seven years I was away from the club - before I came back in 2008 under Walter. It was just something, I just knew.
"Even with what happened with me going to Celtic in 2006/07. I still had that belief that something is going to happen and I'll find my way back there.
Asked if he would have completed a transfer directly from Celtic to Rangers, Miller stated: "If there was an opportunity to do it then I would have done it, yeah. It will never happen but if the opportunity had been there then I wouldn't have turned it down, particularly at that time.
"Again, I'll say it now and I'll say it a million times, I always believed I would play for Rangers again. I did from the minute I left in 2001. But I do also believe had it not been Walter who was there then I wouldn't have got that opportunity. Everything kind of aligned at that time. It wasn't just because he was strong and he believed in his convictions. It was also because I had worked with him with the Scotland team. He knew who I was and what I could bring and the benefits it would be to his team.
"If it had been somebody else we might not have had that relationship and they wouldn't know. They'd be looking at it saying, 'Wait a minute, we can sign this guy but he was playing Celtic last year? No chance!'. I do believe that's bang on and that's why I say I do believe everything aligned at that time for that to happen.
"I was ready for it. I had worked with the gaffer and Ally at Scotland so when they went back there it was like, 'Right OK, this could be it. This could be my chance to get back there!'.
"We were maybe going to try to do it in January. But, because I had played a couple of games for Celtic at the start of that season and then moved to Derby, you can't play for three teams in the same footballing year, so that killed it off which I was disappointed about. I was looking at every possible loophole to see if there was a way it could be done that January.
"I could have been the first player to play for both halves of the Old Firm in the same season. Incredible eh? That would have been a good quiz question! But unfortunately it never happened because of the three team rule."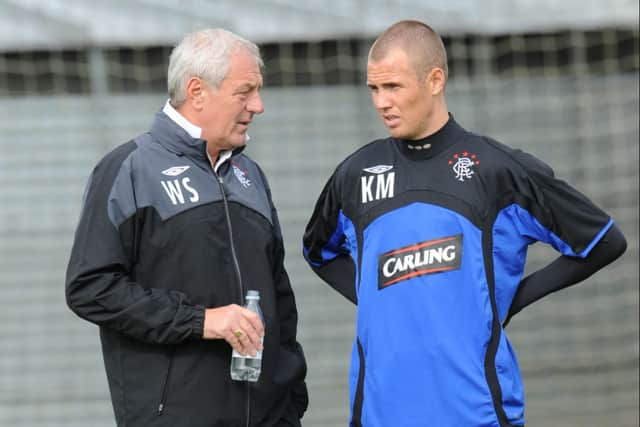 Late Gers legend Smith faced an angry backlash from supporters for agreeing to sign off Miller's deal. The footballer-turned pundit added: "I always believed that would win them over. And, again, we'll go back to the gaffer. It's the gaffer that's singing me - this is not just any old manager. This is Walter Smith. This is Mr Rangers.
"So if he believes this is the right thing I always thought, 'These guys have got to trust his opinions on this. His decision has got to be respected,'. Super Ally was there as well - absolute club legend and record goalscorer. I've got good people backing me here.
"This is not just two randoms at a football club who have thought, 'We'll sign this player,'. This is two absolute legends, probably two of the biggest legends in the club's history that are bringing me back. So I did trust that and believe that most of the fans would respect the decision based on who was making it."