Michael Beale believes forgotten Rangers defender Filip Helander can still prove to be an asset to the club as a decision over his contract situation looms.
The 29-year-old is out-of-contract this summer and many fans expect that his spell in Govan will come to an end and Beale confirmed Helander's spirits have been lifted after becoming a father of twins earlier this month.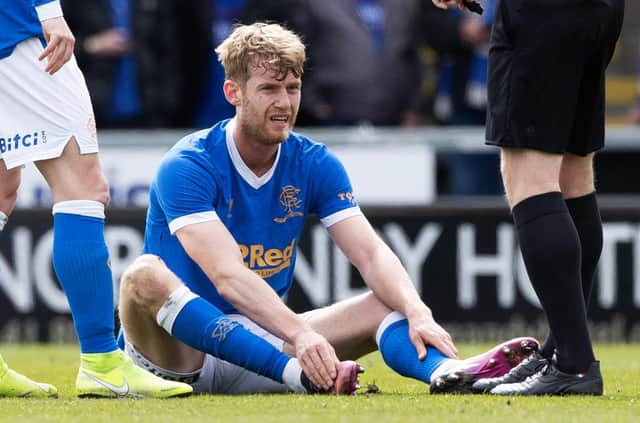 However, the Light Blues boss stressed Helander is in Scotland to play football and that he must prove his fitness to himself after making only five starts under previous manager Giovanni van Bronckhorst.
"Fil's probably two or three months away," Beale admitted. "In the interim, he has been blessed with twins, which must be amazing for him. In this moment, though, he's taking the rough with the smooth if you like. He has those lovely moments when he can have that precious time with his new babies while going through his rehab.
"Listen, if the Fil Helander I know can get himself back then he's a big asset to Rangers. He has had two horrible years of injuries. I've not been in the building when he's had them but at 29 I don't think he is done.
"Fil has probably got to prove a couple of things to himself more than anything else. I mean that in the sense of returning and staying fit for a period of time. Hopefully that will happen towards the real back end of the season. In terms of his contract, at this moment in time there have been no discussions with Fil, purely because of the length of time he's been our injured."
With the Ibrox faithful beginning to question whether they will see Helander in action again, Beale recognises a decision on the player's future must be made soon and is backing him to overcome his mental anguish at missing out on so much at a critcal point in his career to re-appear in the Spring.
Beale stated: "He'll be feeling a lot of frustration, a lot of regret. He missed the qualifying for the World Cup, then they don't make the World Cup. He would have wanted to have made more of an impact with his national team.
"He missed the run to the final and the Europa League final itself. He missed the Scottish Cup win. He's not living over in Scotland happy that he's not playing football. He came here to play for a big club and he's missed out an awful lot. I feel for him.
"He was signed to be a big player for this club and, when he was fit, he was just outstanding. Myself and Gary McAllister took an Old Firm game, remember, and Fil scored the winner for us. So I have some fond memories of working alongside him and hopefully he can get himself through this and get back playing. Hopefully that will be the end of his injury issues."